Following the Biden administration's complete withdrawal of U.S. troops from Afghanistan on Monday, over 100, possibly 200, American citizens were disgracefully left behind and will not be rescued militarily.
If it was not bad enough that the U.S. government left behind hundreds of its own people behind enemy lines, new reports indicate that American citizens were not the only ones abandoned by the Biden administration. Numerous working service dogs were reportedly left behind in Afghanistan as well.
Images have circulated online showing a large group of service animals zip-tied in kennels in Afghanistan.
American Humane, the first national humane organization in the U.S., released a scorching statement on the Biden administration following reports of service dogs left for dead in Kabul, Afghanistan.
"I am devastated by reports that the American government is pulling out of Kabul and leaving behind brave U.S. military contract working dogs to be tortured and killed at the hand of our enemies. These brave dogs do the same dangerous, lifesaving work as our military working dogs, and deserved a far better fate than the one to which they have been condemned," said American Humane president and CEO Dr. Robert Ganzert.
"As the country's first national humane organization and largest certifier of animal welfare in the world, it sickens us to sit idly by and watch these brave dogs who valiantly served our country be put to death or worse," Ganzert continued.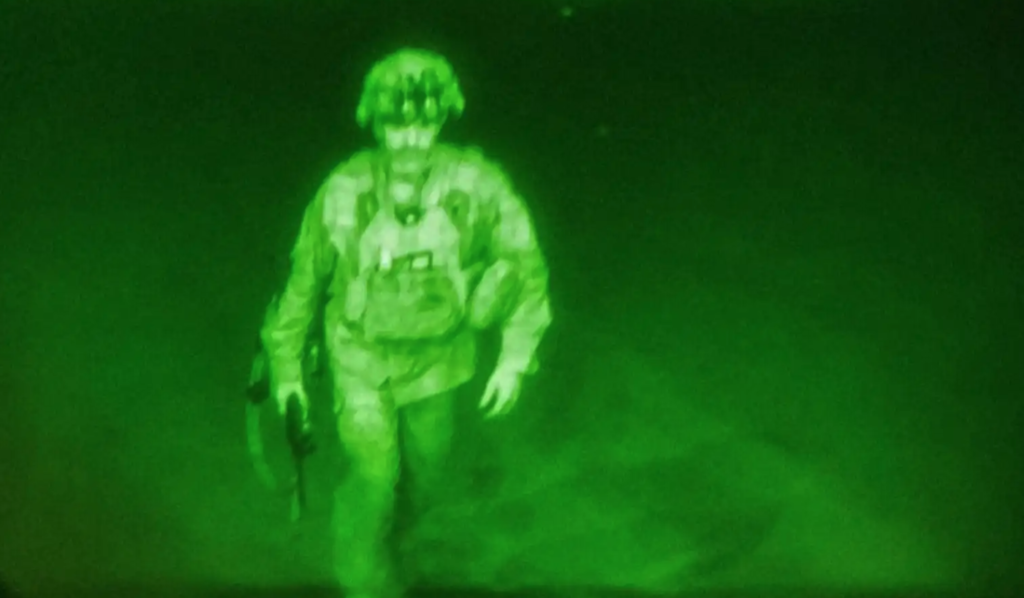 At least 100 Americans who wanted to leave Afghanistan still remain in the country after the withdrawal of U.S. troops. According to CENTCOM commander and Marine Corps Gen. Frank McKenzie, no Americans were evacuated on the final five flights out of Kabul's airport.
Gen. McKenzie has recently taken criticism for his praise of the Taliban during a press conference. "They were actually very helpful and useful to us as we closed down operations," said McKenzie.
He stated that the Taliban helped secure the airfield at Kabul's airport, "not perfectly, but they gave it a very good effort, and it was actually significantly helpful to us, particularly here at the end."
Fox News contributor and former USMC Sergeant Joey Jones expressed his disappointment in McKenzie's praise of the Taliban. "This press conference by General McKenzie has done more to undermine our service and sacrifice than anything I've seen in the 11 years since my injury," Jones stated.
Gen. McKenzie stated that any attacks in Afghanistan would come from ISIS-K, not the Taliban. He added that Sunday's U.S. drone strike on ISIS-K, which reportedly killed 10 civilians, including seven children, will prevent future attacks.
The Biden administration has not made comment regarding exactly how the remaining U.S. citizens in Afghanistan will be rescued, or about the service dogs left behind.