Dr. Anthony Fauci was slammed by critics after announcing that American families might have to spend Christmas by themselves this year.
Dr. Fauci was asked by CBS' Margaret Brennan on "Face the Nation" last week whether or not families would be able to get together for Christmas this year. Fauci proclaimed that it was "too soon to tell" if Americans could celebrate the holidays together.
"It is just too soon to tell," Fauci told CBS, suggesting that Americans may have to spend Christmas alone this year.
"We have to concentrate on continuing to get those numbers down and not try to jump ahead by weeks or months and say what we're going to do at a particular time," said Fauci.
Republican lawmakers condemned Fauci's statement, including Reps. Claudia Tenney, R-N.Y., and Andy Biggs, R-Ariz.
Despite sternly warning families that they may not be able to celebrate Christmas this year, Dr. Fauci has selectively criticized gatherings based off of the particular political affiliations of the event.
Fauci did not comment on former President Barack Obama's lavish 60th birthday celebration at his Martha's Vineyard mansion, which hosted more than 400 attendees in August.
However, Fauci criticized the bikers attending the Sturgis Motorcycle Rally in South Dakota one day before Obama's party.
Fauci did not comment on the Met Gala from September that hosted nearly 600 elites and politicians, including Rep. Alexandria Ocasio-Cortez, D-N.Y. He also did not comment on the Emmy Awards ceremony in September which featured elite, maskless celebrities in a large crowd indoors.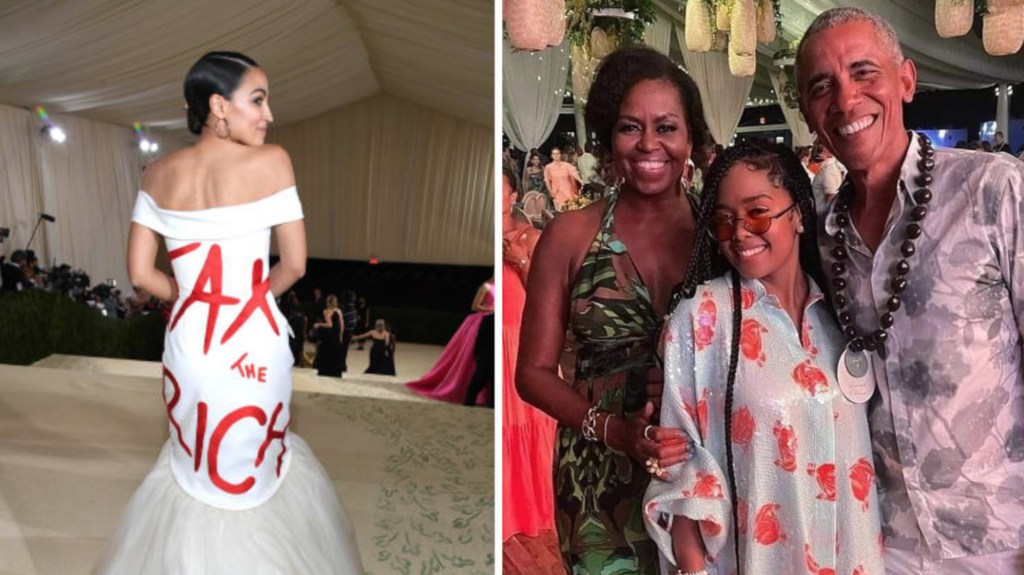 However, the medical bureaucrat has continually criticized President Donald Trump's rallies, referring to them as "super-spreader events."
Fauci has pressed that the United States could get back to normal by spring of next year if an "overwhelming majority of people" get vaccinated. Joe Biden announced last week that the United States would not return to normal until 97 to 98 percent of Americans become fully vaccinated.