Trump-endorsed Virginia gubernatorial nominee Glenn Youngkin (R) called for an audit of the state's voting machines, stating that the audit should be conducted for transparency purposes.
"I think we need to make sure that people trust these voting machines," said Youngkin in forum with the Richmond Crusade for Voters.
Youngkin released a tweet attacking his opponent, former Democrat Gov. Terry McAuliffe, stating that he opposes the required election audit. Youngkin stated that McAuliffe "opposes requiring photo IDs to vote," too.
McAuliffe vetoed several bills that were aimed to prevent election fraud, including legislation that would have updated voter rolls and extend photo ID requirements for absentee voting. McAuliffe vetoed another bill that would have required officials to verify voter registration information with the Social Security Administration's data.
McAuliffe released a tweet slamming Youngkin for daring to prioritize election integrity where he said the Trump-endorsed candidate is "dangerous for Virginia."
According to Virginia's election laws, the Department of Elections is required to annually perform a "post-election risk-limiting audit of ballot scanner machines used in the Commonwealth of Virginia."
Youngkin told supporters that the Department of Elections should be moved out of the governor's office, arguing that election audits should not be political. He also called on the state to update their voter rolls.
"I think it should be independent, and a governor, whether it's me or somebody else, should not be allowed to tinker with the Department of Elections," said Youngkin. "I do think people showing up with a picture ID is a good thing, and this is not an issue to keep people from voting. It's just to make sure that folks are who they say they are when they come vote," he said.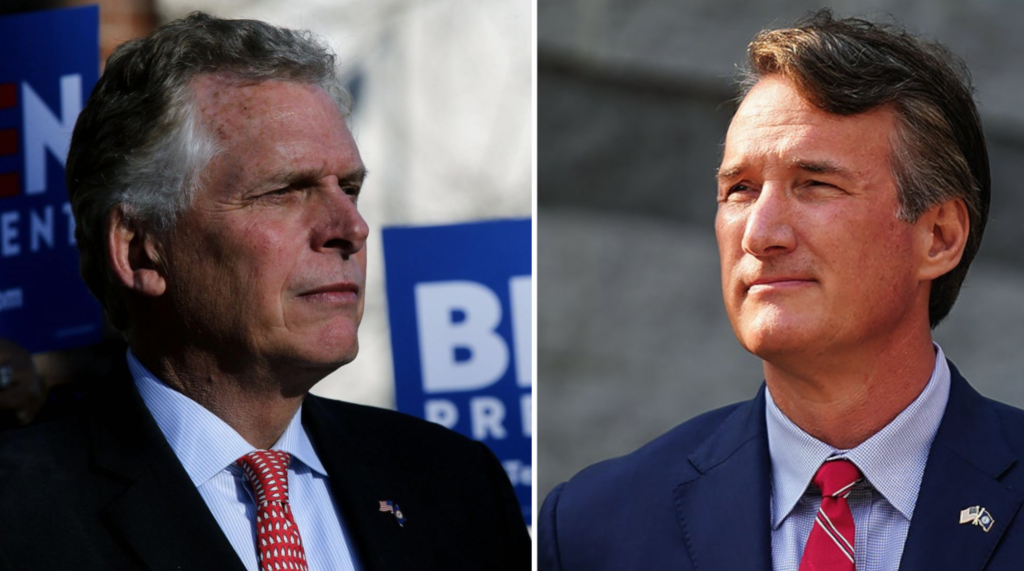 Youngkin has called for a state audit of the election machines since February. He launched an "Election Integrity Taskforce" that he claimed would establish legal voting standards in the election.
The Virginia gubernatorial election is expected to be close. A recent Emerson College/Nexsar Media poll shows that McAuliffe is slightly leading Youngkin 49 percent to 48 percent.
The 2021 Virginia gubernatorial election will take place on Nov. 2.