Photo: Alamy
House Speaker Kevin McCarthy, R-Calif., has warned that Congress is prepared to take action against Manhattan District Attorney Alvin Bragg for "attempting to interfere in our democratic process" by purportedly utilizing federal funds to finance his political witch hunt against President Donald Trump.
Slamming Bragg's probe into President Trump's payment of "hush" money to Stormy Daniels, McCarthy posted on Truth Social:
"Alvin Bragg is attempting to interfere in our democratic process by invoking federal law to bring politicized charges against President Trump, admittedly using federal funds, while at the same time arguing that the peoples' representatives in Congress lack jurisdiction to investigate this farce."
He continued, announcing that "Bragg's weaponization of the federal justice process will be held accountable by Congress."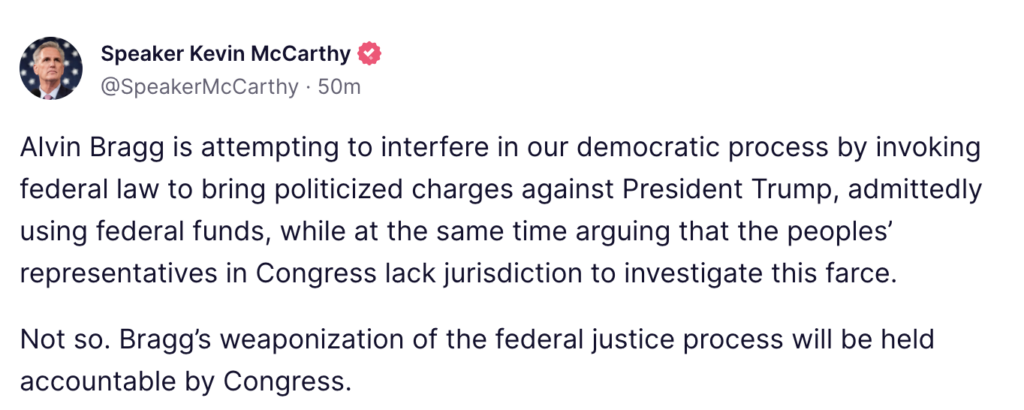 Following the indictment of the 45th president by a grand jury last week, President Trump arrived at the Manhattan courthouse on Tuesday for his arraignment, with huge crowds of supporters awaiting his arrival, according to RSBN.
President Trump maintained his innocence before State Supreme Court Justice Juan Merchan after pleading not guilty to 34 counts of felony charges involving "falsifying" business records.