Photo: Alamy
President Donald Trump is the leading Republican primary candidate for the 2024 presidential election.
In addition to polling ahead of Florida Governor Ron DeSantis and former South Carolina Governor Nikki Haley, he's also on track to win swing states, overpowering Joe Biden.
On Monday, he posted to Truth Social, displaying his lead over Joe Biden in Wisconsin.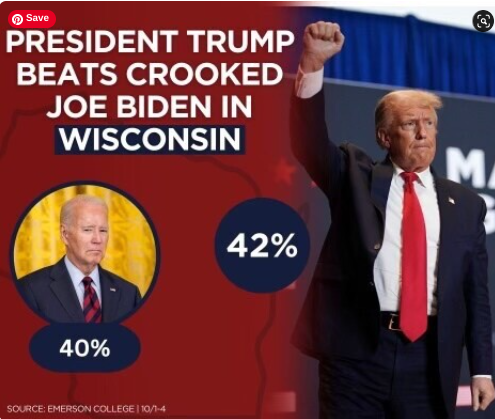 Trump has also been given multiple endorsements in Pennsylvania across at least five districts and support from representatives in Georgia, along with an endorsement from the state's lieutenant governor via FiveThirtyEight.
According to Newsweek, Trump is winning Arizona and Georgia against Joe Biden. He is five points ahead in Arizona and three in Georgia.
Arizona and Georgia are unique swing states due to their history of being red. It was only in 2020 that the "official election results" claimed to turn these areas blue.
Since 2020, six criminal convictions have been delivered in Arizona for the fraudulent use of absentee ballots — after absentee voting was expanded during the Covid-19 pandemic, per The Heritage Foundation.
In March, Judicial Watch reported that Pennsylvania settled its federal election integrity lawsuit and cleaned its voter rolls of over 178,000 ineligible voters.
California also reportedly settled the lawsuit with Judicial Watch, agreeing to cleanse 1.5 million inactive names from Los Angeles County voter rolls.
Last month, The Hill noted that Trump gained a wide lead with California Republicans.
Furthermore, a new rule in California has set a winner-takes-all pathway to the presidency, giving all of the state's 169 delegates to the candidate who earns more than 50 percent of the primary vote, according to CBS News.
The shifting voter trends have led to speculation that California may become a swing state itself and that President Trump could win it.