Photo: Alamy
President Trump has returned to social media on his popular app Truth Social nearly two months after making his first post on the platform.
"I'M BACK!" the 45th president posted Thursday along with the hashtag, "COVFEFE."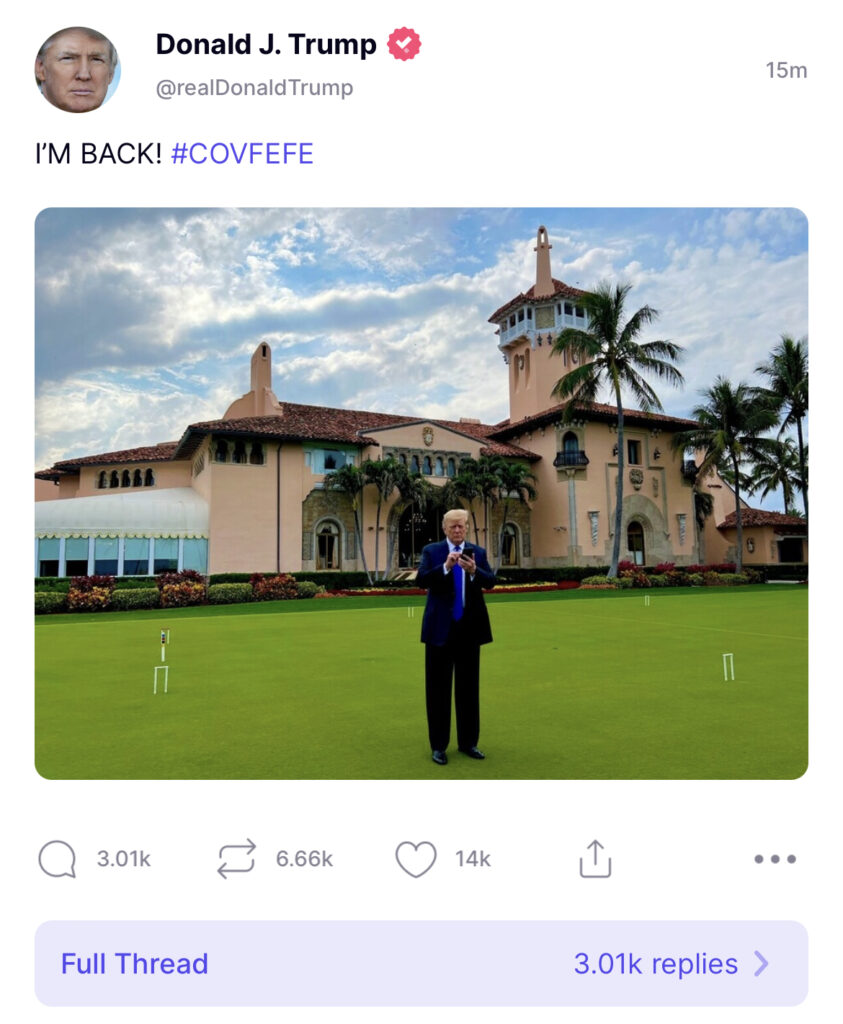 The post comes days after Trump told the crowd at his Ohio rally that the free-speech platform is "open and ready to go" and encouraged all his supporters to "go out and use it and have fun with it."
Trump also hinted he would join the platform this week, increasing anticipation for Americans who have been waiting to engage with the president since he was barred from Twitter.
The wait is finally over.
Americans again have access to the 45th president without fear of Big Tech censorship.