President Donald Trump on this day in 2020 welcomed Israeli Prime Minister Benjamin Netanyahu and the foreign ministers of the United Arab Emirates and Bahrain to the White House lawn to sign the Abraham Accords peace deal.
Trump and his administration signed the historic peace deal with Israel, the United Arab Emirates, and Bahrain, normalizing diplomatic peace relations between Israel and the Arab states.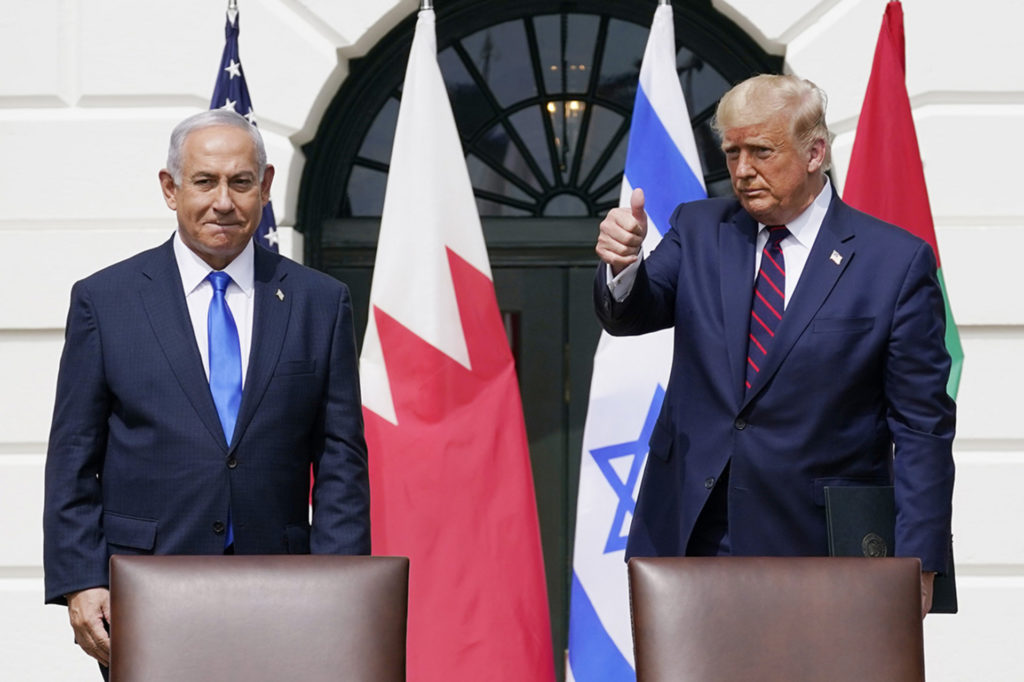 "We're here this afternoon to change the course of history. After decades of division and conflict, we mark the dawn of a new Middle East," Trump said from the White House last year.
Trump was nominated for the 2021 Nobel Peace Prize for brokering the landmark peace accords between Israel, the United Arab Emirates, and Bahrain. Trump was nominated by Norwegian lawmaker, Christian Tybring-Gjedde.
"Trump has broken a 39-year-old streak of American Presidents either starting a war or bringing the United States into an international armed conflict," said Tybring-Gjedde.
The Trump administration orchestrated diplomatic agreements between Israel, the United Arab Emirates, and Bahrain. It was the first since Jordan recognized Israel in 1993, and Egypt in the 1977.
The peace deal unified Israel and Arab nations around their enemy, Iran. It also reversed a traditional Arab order that refused to normalize Arab-Israeli relations before an independent Palestinian state was created.
The agreement, which had been long negotiated, was finalized after Trump's son-in-law and advisor Jared Kushner, and Avi Berkowitz, an assistant to the president and representative for international negotiations, visited the region to feature the first commercial flight between Israel, Bahrain, and the United Arab Emirates.