Photo: Alamy
President Trump decried the current state of the nation and is calling on Americans to vote in 2024.
He posted to Truth Social Wednesday morning noting, "MASSIVE PROSECUTORIAL MISCONDUCT IS CURRENTLY TAKING PLACE IN AMERICA. THE WEAPONIZATION OF LAW ENFORCEMENT CANNOT BE ALLOWED TO HAPPEN."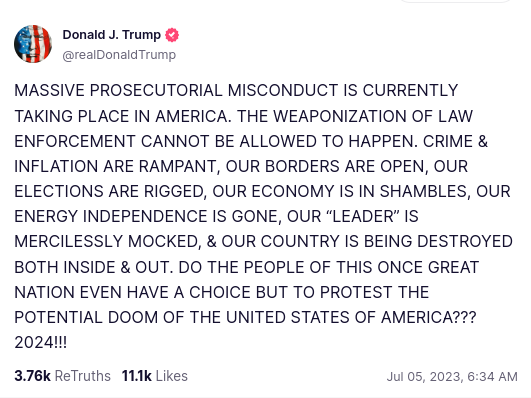 He went on to discuss the continued issues that Americans face from the border crisis to inflation. The 45th president also noted how Joe Biden "IS MERCILESSLY MOCKED, & OUR COUNTRY IS BEING DESTROYED BOTH INSIDE & OUT."
This comes just as officials have noted that cocaine was found in the West Wing of the White House, per the New York Post. A white substance was discovered in the library which led to an evacuation before the powder was identified.
"Hunter" began trending on Twitter after the news broke that the substance was cocaine. Various users drew connections between Hunter Biden's substance abuse problems and the situation.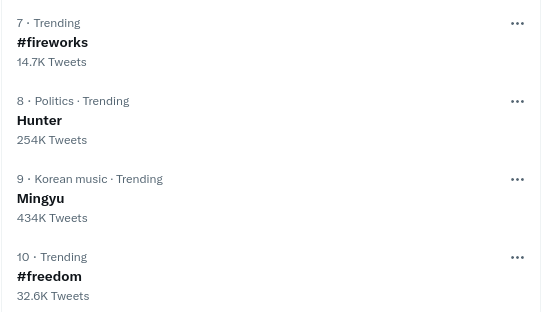 Now, not only is the Biden family being mocked over the incident, but American leadership and the decline of the nation as well.
In light of all of this, President Trump then asked in his post, "DO THE PEOPLE OF THIS ONCE GREAT NATION EVEN HAVE A CHOICE BUT TO PROTEST THE POTENTIAL DOOM OF THE UNITED STATES OF AMERICA??? 2024!!!