President Donald Trump celebrated liberal news outlet CNN's sharp drop in viewership in a series of statements from his Save America PAC analyzing the network's sudden dip in viewership.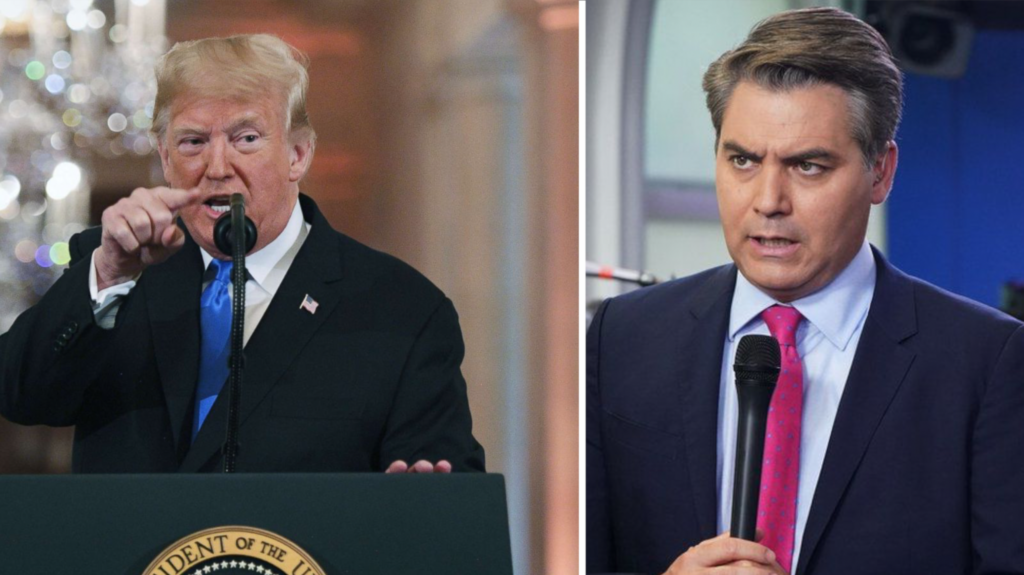 An article Trump's PAC promoted revealed that in September 2020, CNN averaged 950,000 total day viewers during the final weeks of the presidential election. In September 2021, the network averaged 557,000 day viewers, suffering a 41 percent drop in viewership, Fox News reported.
CNN failed to reach at least one million viewers for any of its programs for nearly 80 percent of September.
CNN's morning show "New Day," hit a record low, according to Fox, during the beginning of the final quarter of the 2021 year. The struggling show averaged only 346,000 viewers, a 22 percent drop in viewership since averaging 444,000 viewers for the third quarter. In more bad news for the network, Anderson Cooper's show saw a 41 percent dip in ratings since September 2020.
Anchor Chris Cuomo's "Cuomo Prime Time" straggled in second behind Anderson Cooper. Despite having the most watched show last year, a series scandals involving his brother, disgraced former Gov. Andrew Cuomo, cost him nearly half of his viewership. Chris Cuomo was also recently accused by producer Shelly Ross of sexually harassing her in 2005 while working for ABC News.
President Trump has often expressed his disdain for the liberal network. Trump sparred with CNN journalists, including Jim Acosta, on numerous occasions, calling them out for reporting "fake news."
Trump coined his the famous "fake news" phrase after telling CNN's Jim Acosta in 2017 that CNN was a "terrible organization."
"You are fake news," Trump told Acosta in the now infamous quote.
CNN President Jeff Zucker will step down from his position at the end of the year amid declining viewership and repeat Project Veritas exposes. However, Zucker has emphasized that it is his own decision to leave the network and that he is not being forced out.