Photo: Alamy
Former President Donald Trump took to Truth Social on Tuesday, calling out the World Health Organization (WHO) again, claiming they are "controlled by China." He also reminded Americans of Biden's relationship with the "globalist" organization. 
"The World Health Organization has become nothing more than a corrupt globalist scam paid for by the United States but OWNED and controlled by China," stated Trump on Truth Social.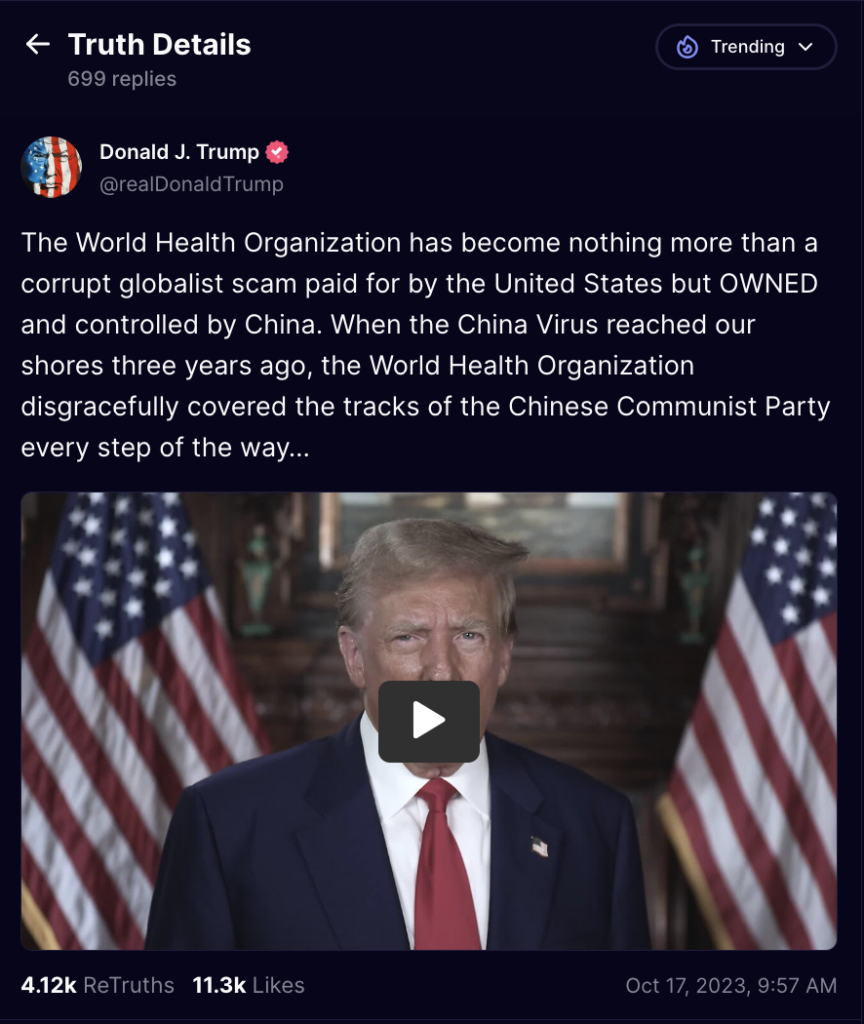 In the three-minute video posted online, Trump called out Joe Biden for re-entering a relationship with the WHO "without any negotiations or reforms," entering a "pandemic treaty that would surrender American sovereignty" to WHO.
This rebuke from the 45th president, however, is not new.
Shortly after Biden was sworn into office in 2021, one of his first acts as president was announcing the realignment with the World Health Organization in order to "work to end the COVID-19 pandemic."
The turnaround came after Trump had terminated the country's relationship with the organization in 2020 due to the organization's "role in severely mismanaging and covering up the spread of the coronavirus." 
"China has total control over the World Health Organization," stated Trump in 2020, according to BBC.
Prior to Trump terminating the relationship, according to a Congressional Research Service insight, the United States was one of the largest government contributors to the organization, assessing an estimated 22 percent of the organization's core budget.
While the U.S. sets an assessed budget for the organization, there is also voluntary funding as well. According to KKF research, the lowest budget seen for the organization was the year Trump suspended funds, resulting in only $163 million in combined assessed and voluntary funds.
However, under the Biden administration in 2021, the combined total shot up to $583 million, making it the largest contribution. In addition, according to KKF, last year was just shy of $500 million, sitting at $433 million in combined assessed and voluntary funds.  
"Biden took the 500, almost the 500 million dollar deal. He knew he could've gotten back in for less, so why did he pay so much? But that's just one of the many things wrong with our country," concluded Trump.