Former President Donald Trump reacted to Michigan's "bombshell" election fraud case alleging that more than a thousand votes were switched from Trump to Biden in Antrim County's 2020 presidential election results.
"The major Michigan election fraud case has just filed a bombshell pleading claiming votes were intentionally switched from President Trump to Joe Biden," Trump said in a statement Monday night. "The number of votes is MASSIVE and determinative."
"This will prove true in numerous other states," he hinted on his new blog, From the Desk of Donald J. Trump.
Calling on the GOP to protect the integrity of future elections, Trump said, "All Republicans must UNIFY and not let this happen."
"If a thief robs a jewelry store of all of its diamonds (the 2020 Presidential election), the diamonds must be returned," the 45th president wrote. "The fake news media refuses to cover the greatest election fraud in the history of our country. They have lost all credibility, but ultimately, they will have no choice!"
Trump's statement followed a development reported by Matthew DePerno, an attorney working on the case, wrote in a recent filing that 1,061 "phantom ballots" that did not exist on the voter rolls were discovered in Antrim County's election results.
According to a December recount, there were a total of 15,962 ballots cast, but only 14,901 are present on the Michigan secretary of state's database, the Washington Examiner reported.
Last week, Trump reminded Americans of the massive dumps of ballots that were counted in the middle of night, typically favoring Biden.
"At 6:31 in the morning on November 4th, a dump of 149,772 votes came in to the state of Michigan. Biden received 96% of those votes and the State miraculously went to him," Trump wrote in a statement on May 7.
"Likewise, at 3:42 in the morning, a dump of 143,379 votes came in to the state of Wisconsin, also miraculously, given to Biden. Where did these "votes" come from?," he continued.
Despite Trump's voter fraud claims, the Michigan Secretary of State Jocelyn Benson, D-Mich., certified the election for Joe Biden, awarding him Michigan's 16 electoral college votes.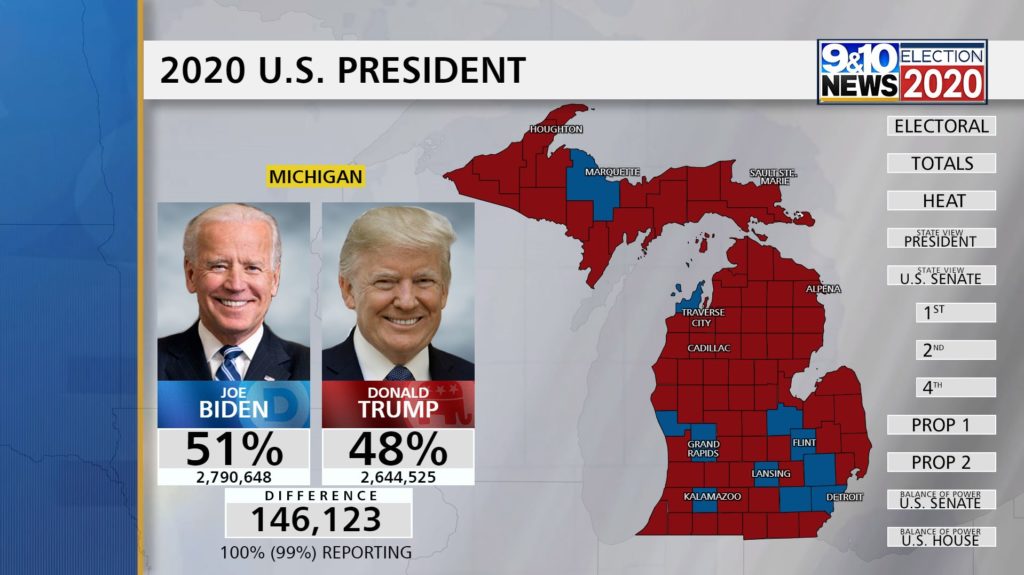 However, even post-presidency, Trump is calling for transparency as to what exactly happened on election night in Antrim County, Michigan.