President Donald Trump slammed the U.S. women's soccer team after they failed to win the gold medal in the 2020 Tokyo Olympics. Trump released a statement on his website criticizing the "woke" team on Thursday.
"If our soccer team, headed by a radical group of Leftist Maniacs, wasn't woke, they would have won the Gold Medal instead of the Bronze. Woke means you lose, everything that is woke goes bad, and our soccer team certainly has," Trump said.
"There were, however, a few Patriots standing. Unfortunately, they need more than that respecting our Country and National Anthem. They should replace the wokesters with Patriots and start winning again," he added.
Trump singled out soccer player Megan Rapinoe, an avid critic of his. Rapinoe rejected Trump's White House invitation after the U.S. Women's National Team won the World Cup in 2019.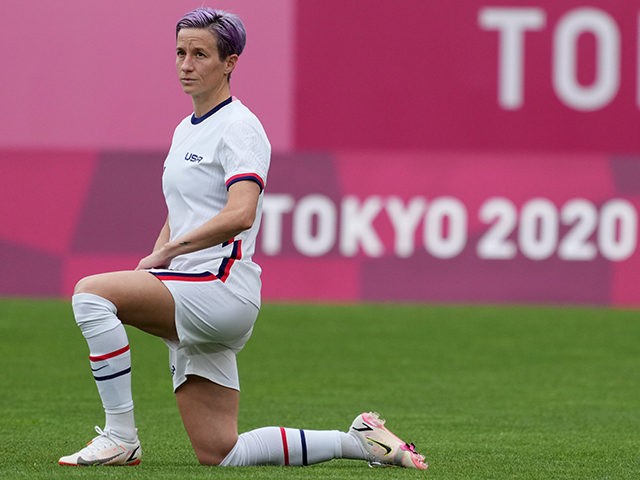 "The woman with the purple hair played terribly and spends too much time thinking about Radical Left politics and not doing her job!" Trump exclaimed.
Trump has criticized the "woke" U.S. women's soccer team in the past. Just last month, he offered critical comments towards them during the Turning Point Action rally in Phoenix, Arizona.
"Wokeism makes you lose, ruins your mind, and ruins you as a person. You become warped. You become demented," Trump said. "Earlier this week they unexpectedly lost to Sweden 3-0, and Americans were happy about it."
The U.S. women's soccer team won the bronze medal days after their loss to Canada during the semifinals. The U.S. won the bronze medal match after defeating Australia with a final score of 4-3.