Photo: Alamy
President Trump issued a quick response to Friday's development regarding Attorney General Merrick Garland's appointment of a prosecutor to oversee investigations into the 45th president.

Trump announced on Truth Social that he would make a statement about the "never ending Witch Hunt" tonight at his Mar-a-Lago home in Palm Beach, Florida, at 8:30 p.m. ET.

His announcement came just moments after he slammed the "document hoax case," which appeared to be "dead, or at least dying fast."
Trump wrote, "The Democrat Department of 'Justice' had nothing, except Trump haters, so they just appointed a Special Prosecutor to go after me further. Disgraceful!"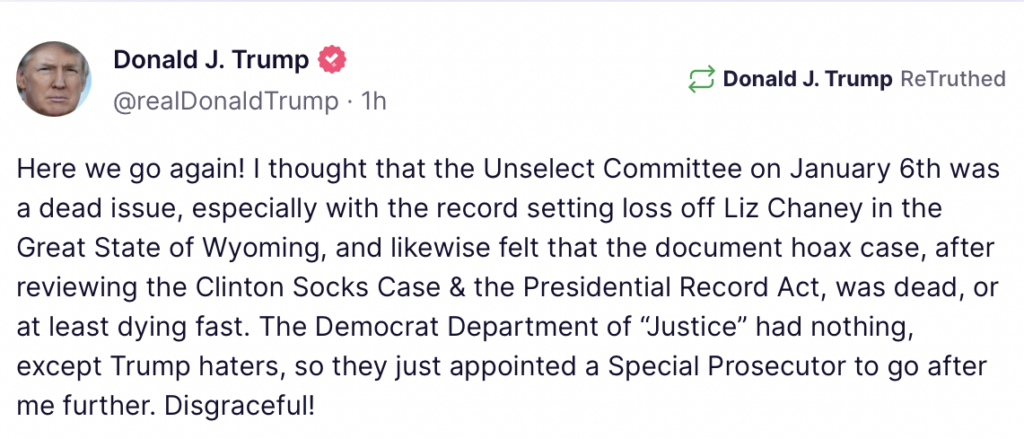 On Friday, Garland named a special counsel to lead the investigation into the allegedly "classified" documents the 45th president kept at Mar-a-Lago that were seized by the FBI in August, according to the Associated Press. The outlet reported that Jack Smith, a veteran prosecutor, will lead the probe.
The announcement comes just days after President Trump launched his 2024 campaign. His statement at Mar-a-Lago tonight is reportedly not open to the media.
This is a developing story. Stay tuned to RSBN for more.