President Donald Trump on Monday announced a major renovation of the Blue Monster golf course at Trump National Doral in Miami, Florida. Additionally, he announced plans to build 2,300 units of "luxury housing, retail, and commercial space" at the Doral.
Trump spokeswoman, Liz Harrington, released an official statement Monday from the Office of Donald J. Trump, detailing the 45th president's recent business transactions in Miami, Florida. In his official statement, Trump said, "I have just spent millions of dollars on the Blue Monster golf course at Trump National Doral in the heart of Miami."
Trump described the Miami golf course, saying, "Incredible what has been created." He added, "The Blue Monster is one of the greatest courses in the world, and a favorite of PGA tour players." Trump's website for the Blue Monster provides pictures and details of the golf course that certainly support his statements.
His statement also included details concerning plans to expand the Doral by adding additional housing, retail, and commercial space. He stated, "Also, will be applying for 2,300 units of luxury housing, retail, and commercial space in Phase 1 at Doral."
Trump concluded his statement, saying, "This is perhaps the most exciting development in the Country-and the Blue Monster course, coupled with the Red, Gold, and Silver, are setting records!"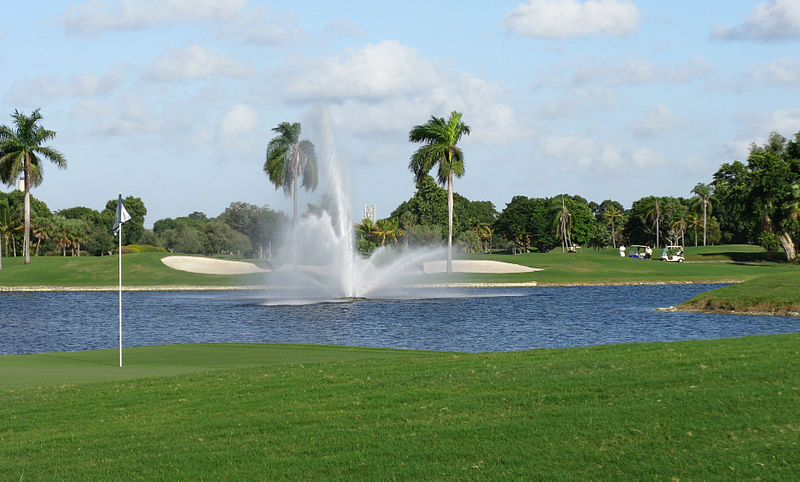 President Trump continues to face the onslaught of liberal news media for every action he takes. After Trump's golf course renovations were announced, the liberal news media immediately responded by criticizing the 45th president. Headlines from liberal media sources, such as the Rolling Stones, read, "Trump Caps MLK Day by Using Taxpayer-Funded Office to Promote Golf Course Renovations."
Everything Trump does is criticized and scrutinized by the liberal news media. Rather than report on the facts, the media attempts to smear Trump's legacy and political influence by attacking every aspect of his life. Perhaps the American people would rather celebrate the announcement of expanding businesses and job opportunities, instead of constantly being told by the media that the 45th president is misusing his influence and position.
Despite the liberal news media and Democrats' attempts to destroy the reputation of President Trump, he continues to motivate conservatives across the nation in a way that no other political candidate has done before.
Last week, the 45th president held a massive rally in the state of Arizona, officially kicking off the 2022 midterm rallies. With Republicans in a strong position to retake the House and the Senate, it is no surprise that the liberal media is continuing to launch desperate attacks like this against President Trump.