Photo: Alamy
VoterGA announced Tuesday during a press conference that they had filed new litigation against Cobb, Coweta, and Forsyth counties in Georgia, continuing their commitment to fight for election security and transparency.
VoterGA's new litigation is a complaint that has been filed "against most egregious counties for destruction of original ballot images," and the complaints seek to "preserve" ballots cast "indefinitely."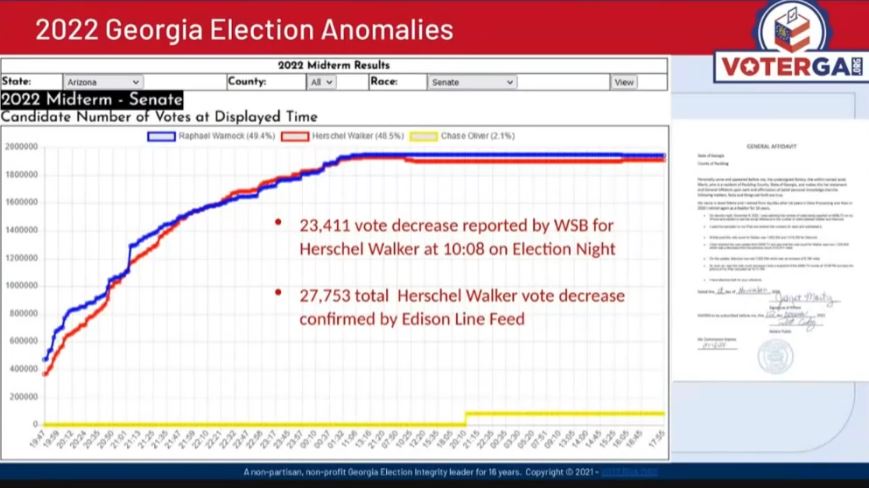 Additionally, the legal move also seeks to unseal the ballots in question and make them available for independent, high-resolution scanning.
VoterGA's press conference on Tuesday primarily focused on the 2020 election that took place two years ago, but they also revealed some new anomalies that they identified in the recent 2022 midterm election races.
For example, they posed the following questions:
"How did SOS [Secretary of State] candidate Brad Raffensberger get 10% more votes than US Senate candidate Herschel Walker who was first on ballot?
How did Brad Raffensberger get 5% more mail-in votes than Gov. Brian Kemp?
How did party leader Stacey Abrams get:" 133,000 less votes than Sen. Raphael Warnock, D-Ga., 13,000 less votes than Jen Jordan (AG candidate), [and] 2,000 less votes than Charlie Bailey (Lt. Gov)?
VoterGA also pointed out that in the U.S. Senate election in Georgia, Trump-endorsed Senate nominee Herschel Walker allegedly experienced a rapid decrease of 23,411 votes at 10:08 p.m. on election night.
Garland Favorito, a co-founder of VoterGA, added, "We have a sworn affidavit to that." He also said that "only Herschel Walker's" votes decreased, indicating that there was "something fundamentally wrong there."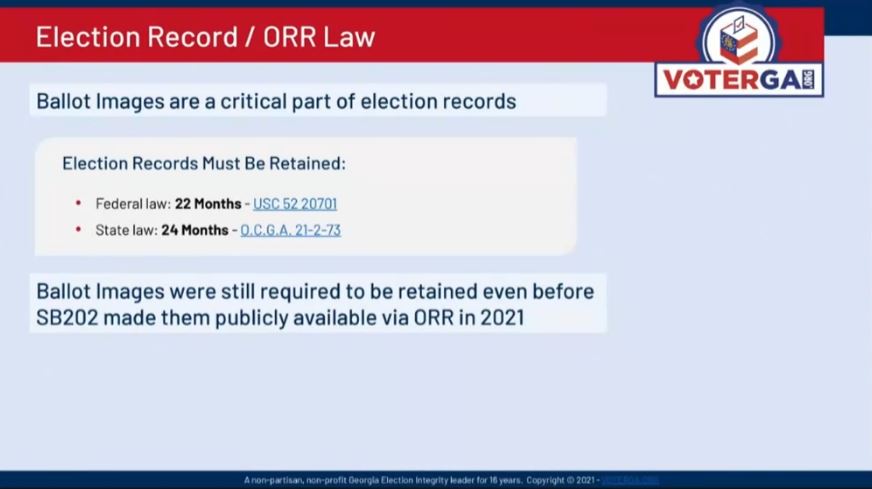 Favorito also explained the importance of preserving ballot images, and why VoterGA is fighting to ensure that they are not destroyed by several Georgia counties. "You can't have a vote without a ballot image," he said. He also claimed that in Fulton County "right now," there are allegedly "17,000 votes" without ballot images.
According to VoterGA, ballot images are a "critical" part of keeping election records, and according to federal law, they must be preserved for 22 months. Per Georgia state law, they must be preserved for 24 months.