Arizona Attorney General Mark Brnovich filed a lawsuit on Tuesday suing Joe Biden's administration following their decision to mandate Covid-19 vaccinations for nearly 100 million workers across the United States.
The Copper State's lawsuit marks one of the first legal challenges to Biden's vaccine mandates from last week.
"The federal government cannot force people to get the COVID-19 vaccine. The Biden Administration is once again flouting our laws and precedents to push their radical agenda," said Brnovich in a statement. "There can be no serious or scientific discussion about containing the spread of COVID-19 that doesn't begin at our southern border."
Biden issued an executive order last week requiring all businesses with over 100 workers to mandate vaccinations for all employees, or alternatively implement weekly Covid-19 testing.
Failure to meet Biden's requirements may result in a $14,000 fine per violation.
Arizona's lawsuit against the Biden administration noted that while illegal aliens "will not be subject to any vaccination requirements," nearly 100 million American citizens "will be subject to unprecedented vaccination requirements."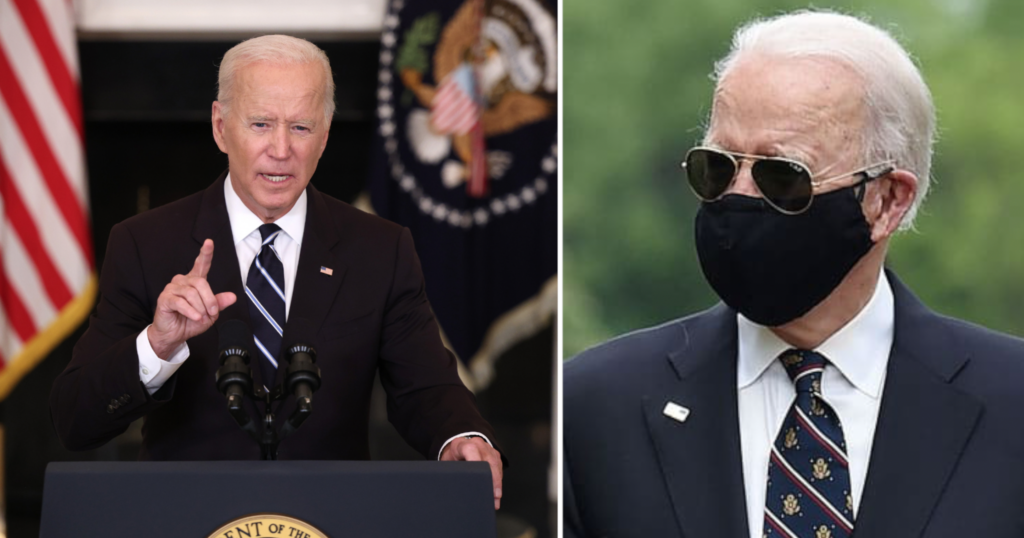 Atty. Gen Brnovich, a Republican candidate for U.S. Senate, filed suit against the administration after Arizona Gov. Doug Ducey pledged to pursue legal action against the administration's vaccine mandates last week.
"Biden and his belief that he has endless power over the American people will not go unchecked," said Gov. Ducey in a statement last week. "We will pursue every legal and administrative option to make sure that President Biden doesn't cause permanent damage to the United States economy and our individual freedoms."
Ducey, along with 18 other GOP governors and officials across the U.S., pledged to take legal action against Joe Biden's vaccination mandates.
The governors of Arizona, Alabama, Alaska, Arkansas, Florida, Georgia, Idaho, Iowa, Missouri, Mississippi, Montana, Nebraska, North Dakota, Oklahoma, South Carolina, South Dakota, Tennessee, Texas, and Wyoming, alongside officials from Indiana and Utah, issued statements last week promising to defy the administration's orders.