Tesla and SpaceX CEO Elon Musk took aim at Joe Biden's $1.2 trillion "Build Back Better" social spending and climate change bill, saying that he would "just can this whole bill."
"Honestly, I would just can this whole bill. Don't pass it. That's my recommendation," Musk said during an interview at the Wall Street Journal's CEO Council Summit.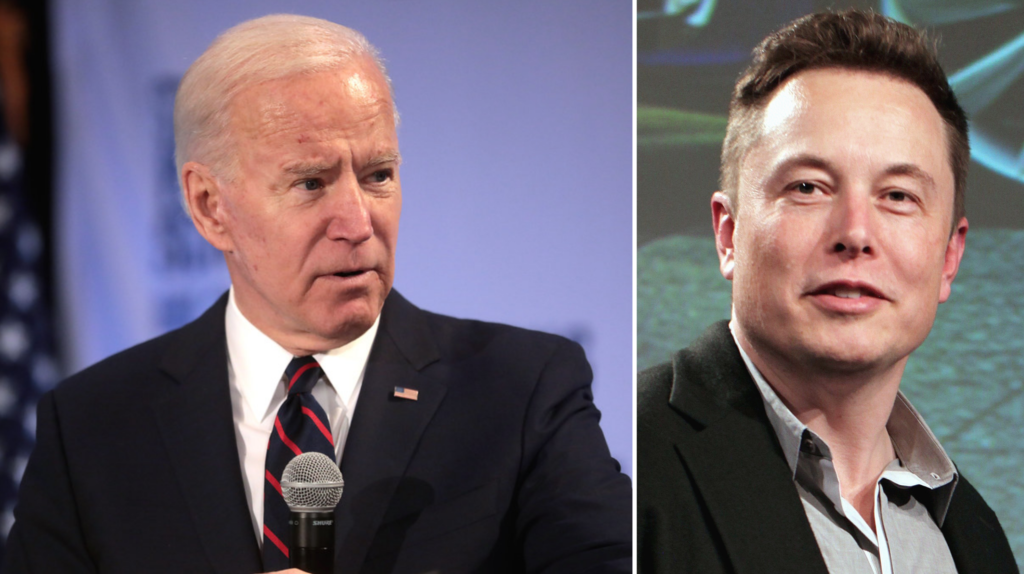 Musk criticized the excess spending of the "infrastructure" bill, along with the increased regulations levied against the energy sector and fossil fuel industry.
"If we don't cut government spending, something really bad is going to happen. This is crazy. Our spending is so far in excess of revenue it's insane," Musk added.
"Rules and regulations are immortal. They don't die. The vast majority of rules and regulations live forever," he continued. "There's not really an effective garbage collection system for removing rules and regulations, so this hardens the arteries of civilization where you are able to do less and less over time."
The $1.2 trillion "infrastructure" bill calls for spending $550 billion in taxpayer funds for climate change projects, as well as $80 billion in hiring 87,000 additional Internal Revenue Service (IRS) agents tasked with investigating the bank accounts of any American with $600 or more in it, Fox News reported.
Biden's bill also states that those who shell out the funds ($52,000 average) to purchase a plug-in electric vehicle can get a $12,500 tax credit, a move that has been called out-of-touch since median household income is $67,500. Biden's bill also stated that Americans who purchase e-bikes can receive a $900 tax credit, despite e-bikes costing $600 to $8,000 on average.
The bill also provides a $4,500 tax credit for those who purchase an electric vehicle manufactured by a union, punishing companies whose workers are not unionized. Musk criticized this move, calling Biden a "puppet" of the United Auto Workers.
Musk also criticized provisions of the bill allocating billions towards constructing electric vehicle charging stations across the country, calling the provision unnecessary.
"I'm literally saying get rid of all subsidies," Musk said.
Biden has suggested that the bill will be paid for by increased taxes on corporations and households that make over $400,000. However, middle-class Americans could suffer the costs of losing their careers and dealing with record-rising inflation.
The U.S. House narrowly voted to pass the "Build Back Better" bill earlier last month. The bill will be sent to the U.S. Senate, where it's fate is still unknown.