President Trump drew in a massive crowd for his Save America rally last weekend. On Saturday, an estimated 50,000 Americans gathered in Florence, Arizona, to welcome the 45th president.
"There's nobody that can see the end of this crowd," Trump said, emphasizing the size of the crowds. "That's not somebody that lost an election."
Additionally, Trump stirred his supporters as he vowed to "stage a comeback the likes of which nobody has ever seen!"
"Our country is going to be bigger and better and stronger than ever before," 45 declared.
President Trump spotlighted RSBN for continually "showing the crowds" and broadcasting what the mainstream media refuses to.
"Right Side has done a great job. Thank you, Right Side!" Trump championed.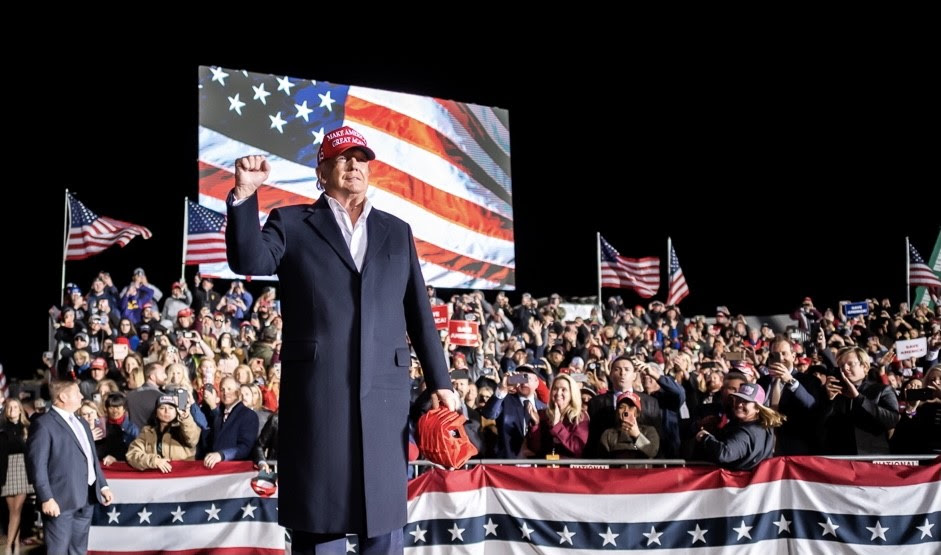 Trump was accompanied by multiple guest speakers, including Trump-endorsed candidate for Arizona governor, Kari Lake.
Lake ripped the 2020 presidential election, calling it "rotten to the core" during the rally.
"The election was rotten to the core, Lake professed in front of the crowd. "We all know it. The media knows it. And the left knows it. And they're trying to make us just accept it."
"You don't steal our vote. When I am governor, we will drag that [election fraud] into the sunlight and we will close every loophole," she added.
Lake took the opportunity to ask for support and votes come primary election as she ranks at the top of the polls ahead of the gubernatorial primary.
"Mark your calendar for the primary election, August 2nd – I need your vote," she pleaded. "I'm up against a behemoth. I'm up against the uni-party and swamp donors…They don't want me in the office. They want to pick who the governor is."
America First candidate Kari Lake is favored to win the Republican nomination so long as conservative voters head to the polls.
Lake enjoyed immense popularity from Arizona constituents attending the Trump rally which is a sign that Arizona is in for a red wave in 2022.
The enormous crowd that attended to see the 45th president is an indicator that the America First agenda and President Trump himself are in a strong position to keep winning in the years to come.