Photo: Alamy
The Jan. 6 prisoners who are being held in prison in Washington, D.C. have found their voices again, thanks to their dedication to singing the National Anthem every night in the D.C. incarceration facilities.
The rendition, titled "Justice For All," hit number one in the Apple Store today, correlating with the release of the music video, which featured clips of the U.S. Capitol, President Donald J. Trump, and the prisoners themselves singing the National Anthem with their hands over their hearts.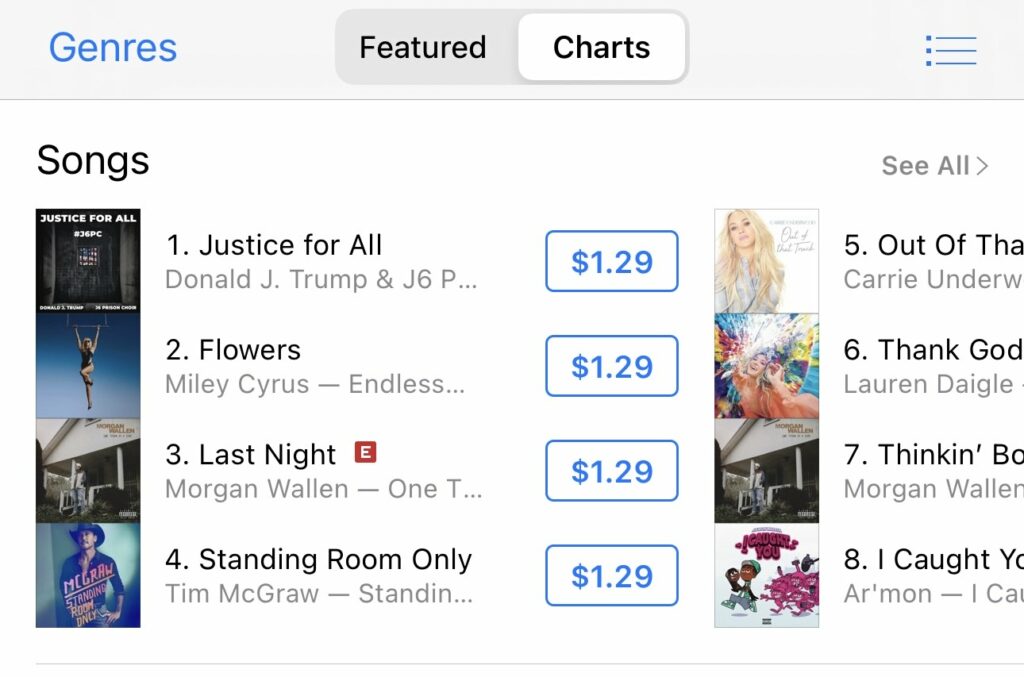 Kash Patel, the former Chief of Staff to the U.S. Secretary of Defense during the Trump administration, explained during comments to Steve Bannon on "War Room" that the song was released with the partnership of President Trump, and all net proceeds from the song go directly toward supporting the families of Jan. 6 prisoners.
"The song is available everywhere songs download," Patel said.
He also explained the backstory behind the song. "So, the Jan. 6 prisoners who've been detained with no bond since Jan. 6…there's dozens and dozens of them," he said. "Every night, to exercise their freedom of speech, sing the National Anthem from the D.C. gulag. We were able to capture that recording, thanks to their courageous singing, and we were able to take it to a studio – it's an actual song."
J6Justice is the organization behind the song. Per their website, their mission is to be a "voice for the voiceless and hope for the hopeless. A beacon of light that shines on the dark corners of our justice system, calling attention to the plight of those who have been stripped of the fundamental rights that make us American."
The advocacy group explains their position on their website:
"J6JUSTICE – Seeking to raise awareness and garner support for the Patriots who are victims of the corruption that rots our country.
Over 50 Proud Americans remain separated from their loved ones, while being denied bail and the right to trial.
Despite this, they still find the strength and courage to proudly Sing The National Anthem every night, holding onto hope that they will soon be reunited with their families.
Support the movement by listening to their heartfelt rendition of the National Anthem, Featuring Donald J Trump."
You can watch the music video here: