Project Veritas released undercover footage on Tuesday evening showing a New York Times reporter claiming that informants from the FBI were involved in the attack on the Capitol Building on Jan. 6, 2021.
Matthew Rosenberg, a reporter for the Times, told the undercover journalist for Project Veritas that "a ton of FBI informants" were involved in the attack, despite his news agency calling this idea a "right-wing conspiracy theory" less than two months ago.
"There were a ton of FBI informants amongst the people who attacked the Capitol," Rosenberg said.
Rosenberg told Project Veritas that the media got this information from former federal agents who talked with current federal agents to bypass a rule that prevents current agents of the FBI, NSA, and CIA from leaking information to reporters.
He added that the media's coverage of the event has been "over-the-top," contradicting the left's narrative.
Rosenberg admitted that he and two of his colleagues were outside the Capitol on Jan. 6 "just having fun." He even mocked his other colleagues for acting traumatized by the attack when they were "not in any danger."
"I know I'm supposed to be traumatized, but like, all of these colleagues who were in the building and are like, 'Oh my God, it was so scary!' I'm like, 'f*** off,'" added Rosenberg.
"I'm like, come on," he continued, "it's not the kind of place I can tell someone to 'man up,' but I kind of want to be like, 'dude, come on, you were not in any danger.'"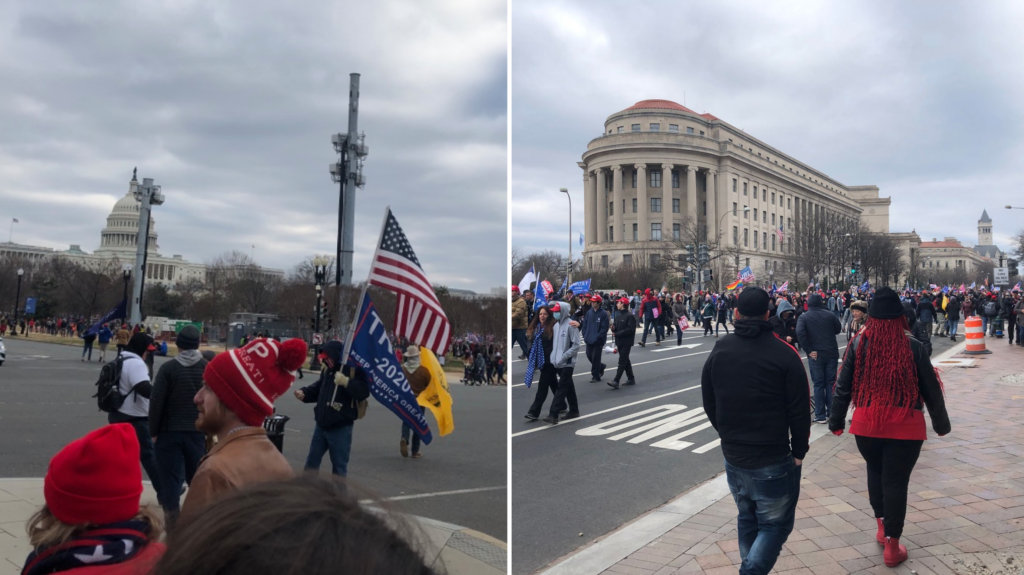 Rosenberg called out Emily Cochrane and Nicholas Fandos, two reporters for the Times, for "going on about their trauma" and "making way too big a deal" out of the event.
The journalist also revealed that he and his colleagues have been forced to keep up the left-wing narrative and write agenda pieces exaggerating the attack on the Capitol.
Referring to the outlet's managing editor, Rosenberg said, "He's like, 'Can we do like part two of that like, what's going on a year since Jan. 6, kind of like memory-holding it.'"
"They were making too big a deal," he said of the publication. "They were making [Jan. 6] some organized thing that it wasn't."
This video may give credibility to theories surrounding individuals like Ray Epps, who was allegedly planted in the crowd to incite people to break into the Capitol last year. After word got out that he was urging people to break in, he was immediately booed by the crowd, who began chanting that he was a "fed."
The following day, Epps reportedly continued encouraging crowds to break into the Capitol and later approached the barricade around the building where he whispered something to a man who then immediately began ripping down the barricade.
Epps was never arrested or charged. He was silently removed from the FBI's Capitol Violence "most wanted" list without any explanation, leaving many to wonder if he is a federal agent.
Sen. Ted Cruz, R-Texas, also questioned FBI Executive Assistant Director of the National Security Branch, Jill Sanborn, about whether agents or informants were involved in the Jan. 6 Capitol riots.
"Did any FBI agents or confidential informants actively participate in the events of Jan. 6? Yes or no?" asked Cruz.
Sanborn told Cruz that she could not give that information.