Photo: Alamy
President Trump warned that if Democrats believe committing widespread prosecutorial misconduct is "the only way they think they can win" future elections, it will only make him and his supporters "stronger."
"The Dems think this is the only way they can win," Trump posted to his Truth Social on Tuesday.
"If they pull that trigger, it will only make us stronger," he added. "We must Make America Great Again!"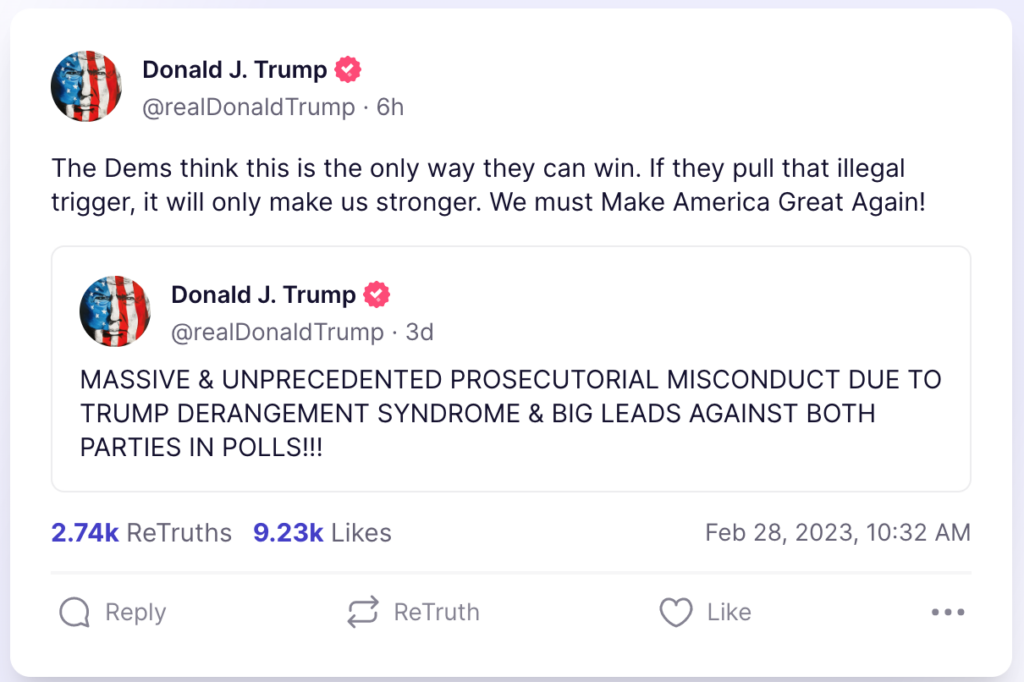 In a previous post from Saturday, Trump had accused Democrats of taking part in prosecutorial misconduct against him due to their blatant hatred of him and his recent polling leads against Republicans and Democrats.
Trump wrote that, "MASSIVE & UNPRECEDENTED PROSECUTORIAL MISCONDUCT DUE TO TRUMP DERANGEMENT SYNDROME & BIG LEADS AGAINST BOTH PARTIES IN POLLS!!!"
The 2024 presidential frontrunner also recently celebrated what he called a "Total exoneration" after a Georgia grand jury investigation earlier this month found that the president committed no crimes in the state's 2020 presidential election.
Democrats have continually accused Trump, who has maintained his innocence, of trying to pressure state Secretary of State Brad Raffensperger into falsifying election results in his favor. However, no evidence has been substantiated proving that Trump committed wrongdoings in the matter.
The judge overseeing the case against the president also discussed the possibility that several of the witnesses related to the case may have committed perjury.