Republican presidential candidate Vivek Ramaswamy takes a swing at both Gov. Ron DeSantis, R-Fla., and former Vice President Mike Pence as questions were raised regarding the state of the nation's economy on Wednesday night's debate stage.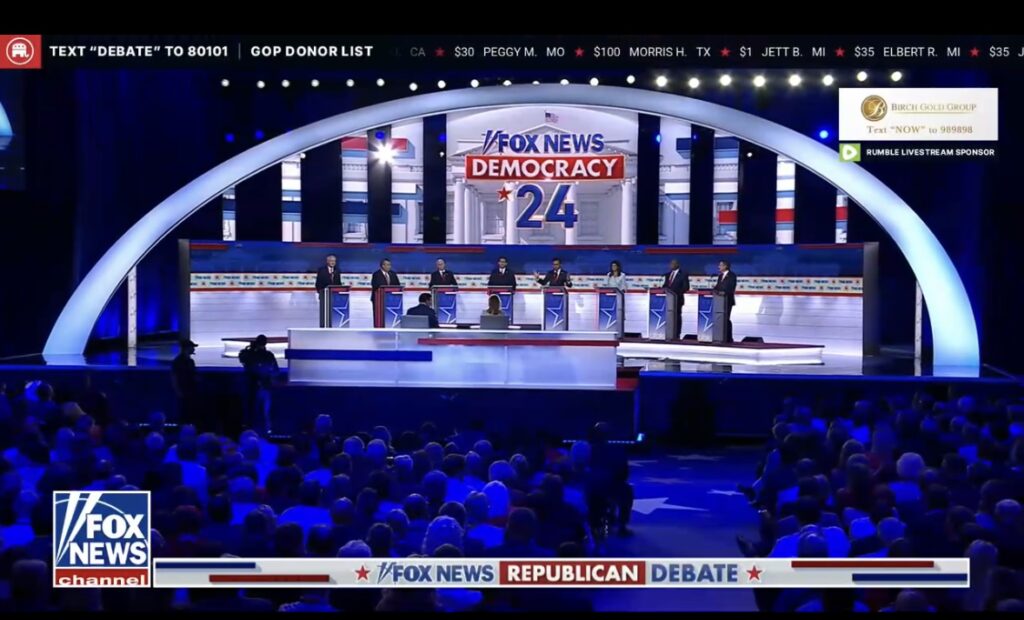 "Now that everyone's got their memorized prepared slogans out of the way, we can have a real discussion now," Ramaswamy stated.
The debate began between the three presidential candidates when the former vice president was asked by Fox debate hosts to explain why he blamed the Biden administration on the national debt when his own administration had previously added the most to it.
Pence, however, pivoted to how he believes he is the most prepared candidate in the race, taking a jab at Ramaswamy, stating that he once said a president "can't do everything."
"I mean Vivek, you recently said a president can't do everything. Well, I've got news for you, Vivek. I've been in the hallway, I've been in the West Wing, a president of the United States has to confront every crisis facing America," said Pence. 
As Ramaswamy and Pence ping-ponged answers back and forth, Pence made sure to note that Ramaswamy was a newcomer to the stage.
"Now is not the time for on-the-job training. We don't need to bring in a rookie, we don't need to bring in people without experience," stated Pence. 
As the crowd booed loudly in response, Gov. DeSantis hopped into the conversation by pinning the point back on the closure of the country due to COVID-19, stating that Florida remained a free state.
Ramaswamy, however, got the last word by calling out both politicians for their "prepared slogans."