MyPillow CEO and Trump-ally Mike Lindell will host a "cyber symposium" in August to reveal voter fraud evidence from the 2020 presidential election.
The 72-hour event will take place on August 10-12, 2021 in Sioux Falls, S.D.
"This is going to change the world. It's gonna change it, you know, it's gonna show everything and that this election was taken," Lindell said about the event during an episode of Steve Bannon's "War Room."
"These three days in August are gonna change history. We're gonna say, 'Here it is,' and now everybody look at it and you see and you tell me—you can't change these packet captures, they're forever captured in time," the MyPillow CEO continued.
To address naysayers, Lindell is offering a $5 million prize to any attendee "who can prove that this cyber data is not valid data from the November 2020 election," according his website.
Unlike most of Lindell's events, this event will strictly be for invitees only, which will include politicians, cyber experts, and members of the media. The general public will not be allowed to attend.
RSBN is excited to bring you FULL coverage from Sioux Falls, S.D. Access the live stream through Rumble or download the RSBN app to stay tuned for more!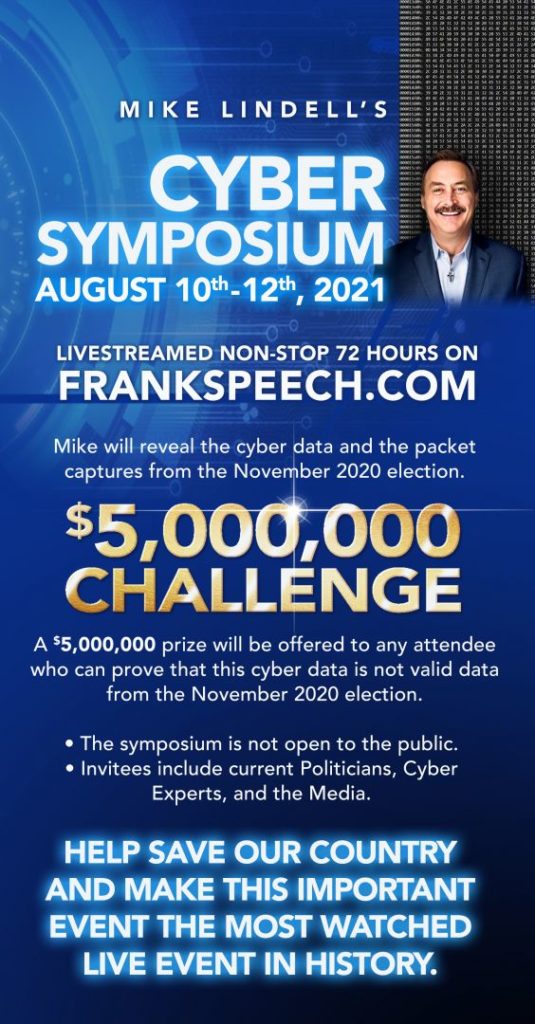 Don't forget to use code "RSBN" for up to 66% off your entire purchase on mypillow.com!