President Donald Trump announced on Wednesday that he will hold his first major "Save America" campaign rally since January in Wellington, Ohio later this month.
RSBN will broadcast the rally which will be held at the Lorain County Fairgrounds on Saturday, June 26 at 7:00 p.m. EST.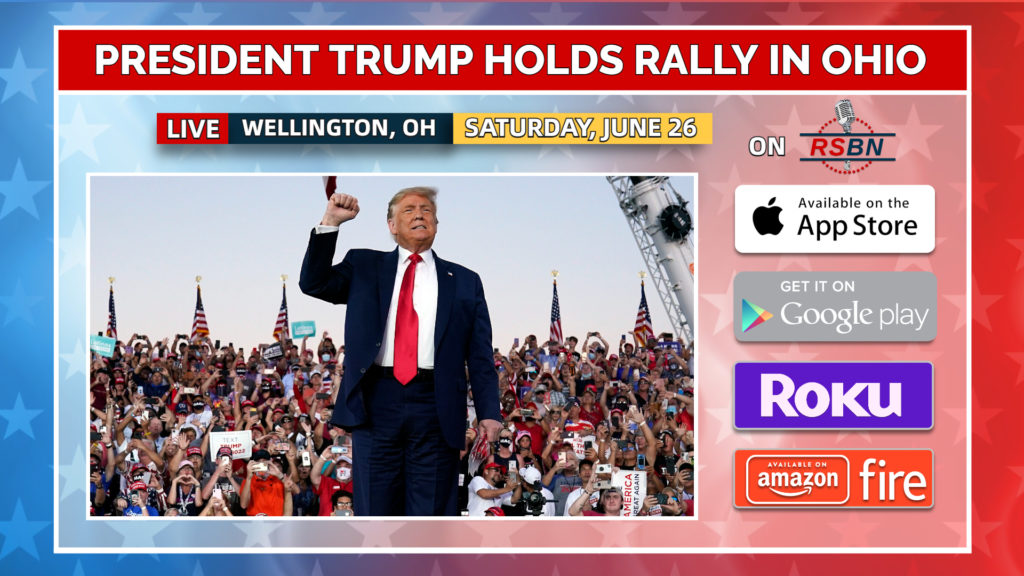 Trump issued the following statement about the Save America Movement, the sponsors of the rally, on his website:
"Over the past four years, my administration delivered for Americans of all backgrounds like never before. Save America is about building on those accomplishments, supporting the brave conservatives who will define the future of the America First Movement, the future of our party, and the future of our beloved country. Save America is also about ensuring that we always keep America First, in our foreign and domestic policy. We take pride in our country, we teach the truth about our history, we celebrate our rich heritage and national traditions, and of course, we respect our great American Flag."
Trump is expected to campaign for Max Miller, a former White House aide who is challenging the Republican incumbent, Ohio Rep. Anthony Gonzalez. Gonzalez was one of the 10 House Republicans who voted to impeach Trump.
This will be Trump's first stop in Ohio, a swing state, since just before the November election last Fall. He won Ohio in 2016 and 2020 by more than eight points.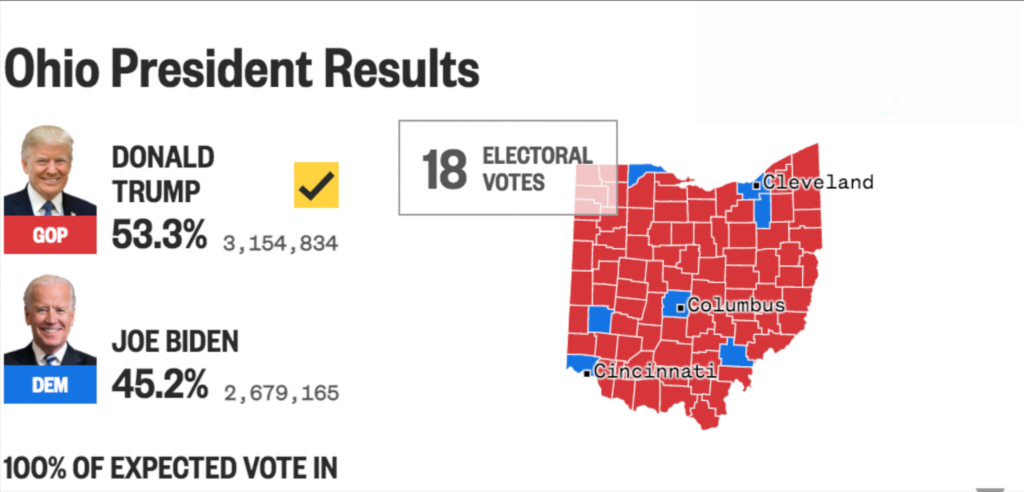 RSBN will bring you live coverage of Trump's Ohio rally and all of his upcoming events throughout the election.
Link to stream: https://www.rsbnetwork.com/video/watch-live-president-donald-trump-rally-live-in-wellington-oh-6-26-21/