As Border Patrol agents and other federal officials continue to struggle with recent upticks in illegal immigration at the U.S.-Mexico border, an estimated 60,000 migrants, a majority of them Haitians, are expected to arrive at the southern border in the coming weeks.
Panama Foreign Minister Erika Mouynes said last week this wasn't the first time the Latin American country had warned the Biden administration these migrant surges would be happening. In fact, they had been trying to warn this for months prior to the recent wave.
"We've engaged with every single authority that we can think of, that we can come across, to say, 'Please, let's pay attention to this,'" Mouynes told Axios. "We sounded the alarm when we should have."
Anthony Agüero, an independent reporter for Border Network News extensively covering the border crisis, said in an exclusive interview that southern border officials are expecting a "snowball effect" of approximately "400,000 migrants," but this time between Yuma, Ariz. and Del Rio, Texas.
Despite the overwhelming border surge of illegal immigrants, who are unvaccinated, Biden officials are requiring U.S. Border Patrol officials to receive the vaccine, in one of the most blatant double standards of this administration.
Agüero confirmed "overworked" Border Patrol agents feel feel "frustration and disappointment" now that the Biden administration is giving them an ultimatum. It's either get the COVID-19 vaccine by mid-November, or face termination.
"They're planning on getting rid of Border Patrol as the migrants are coming and expected in November," Agüero claimed.
He also mentioned Haitians are not stemming directly from Haiti; many migrants are actually coming from other Latin American countries, such as Brazil and Chile.
Similarly, Daily Caller's Jorge Ventura explored human trafficking trends in Roma, Texas, and Del Rio, Texas.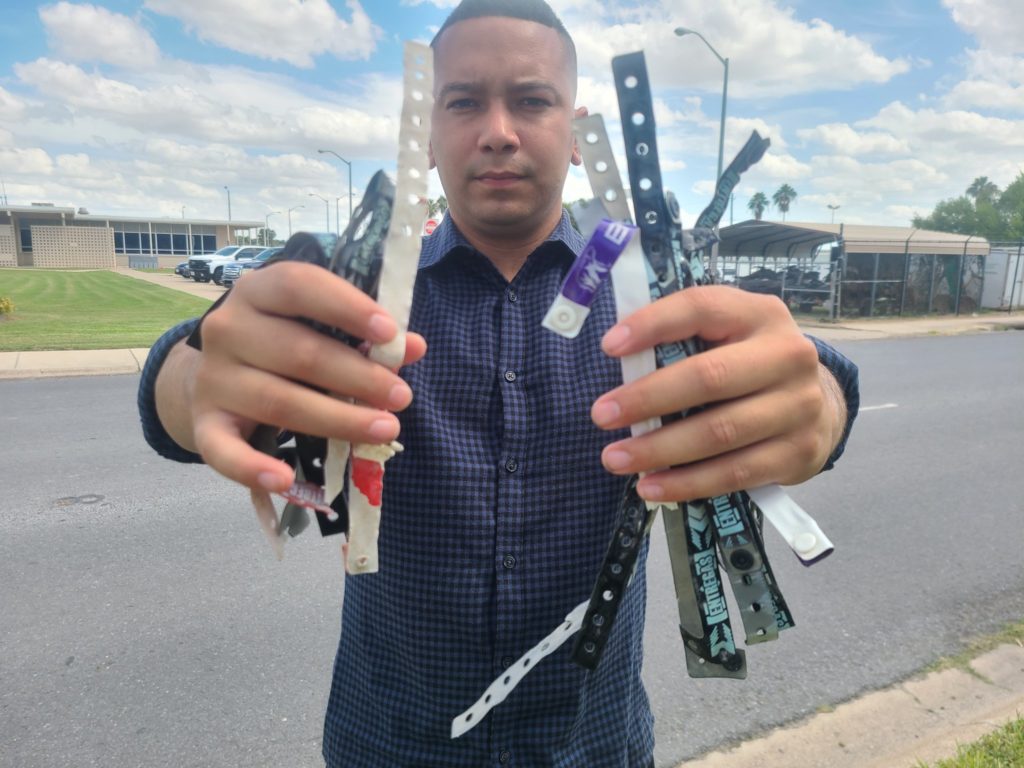 Speaking with RSBN, Ventura confirmed that despite warnings from DHS and BP officials, more than 60,000 migrants, most of them Haitains, are still headed to the southern border to the same regions Agüero mentioned.
"Just because the Haitians got cleared under the bridge, this border crisis is still impacting with numbers never seen before, one million apprehensions," Ventura said. He predicts more than 200,000 illegal migrants will cross over into the U.S. for the third consecutive month, analyzing recent trends.
Most alarming of all, Ventura warned that most Haitian migrants are not being deported. Although single males are being automatically deported back to Haiti under Title 42, the majority of migrants that are family units are not being deported.
Additionally, those allowed to remain in the U.S. are not being tested for COVID-19 despite spiking cases in border towns. With the reimplementation of "catch-and-release," migrants are being released to any part of the country with a court order date. But, historically, only about 13 percent of those with court orders appear in court versus a majority that disappear with no way to track them down.
Ventura mentioned that the humanitarian crisis is far from "under control." Parting from the Biden administration, Border Patrol agents mostly agree with President Donald Trump's policies to finish building the border wall along the southern border to prevent further illegal immigration and hamper deadly drugs, like fentanyl, from pouring in.
"You can call it whatever you want, you can call it a Trump wall, a border wall, a Texas wall, but they do need some type of physical barrier," Ventura said. "89 percent of it is wide open and cartel, human smugglers are taking advantage of it."