Sen. Joe Manchin, D-W.Va., will vote alongside the GOP to repeal Biden's deeply unpopular Covid-19 vaccination mandates required for private employers, helping to solidify efforts made to repeal the mandates.
The Democrat senator, along with all 50 Republican senators, will co-sponsor a bill to repeal Biden's employer vaccination mandates.
"I do not support any government vaccine mandate on private businesses," Manchin wrote in a statement late Thursday night. "That's why I have cosponsored and will strongly support a bill to overturn the federal government vaccine mandate for private businesses."
Manchin is the only Senate Democrat who has pledged to co-sponsor the bill overturning Biden's vaccination mandates, though the bill's leading sponsor, Sen. Mike Braun, R-Ind., revealed that he is in talks with other Democrat senators.
The Senate is expected to vote on, and narrowly pass the resolution, sometime next week. Afterwards, the U.S. House will vote whether or not to pass the measure. Currently, 207 House Republicans have co-sponsored a bill to repeal Biden's vaccine mandates. No House Democrats have co-sponsored this measure.
If the measure passes in both chambers of Congress, Biden will more than likely veto the bipartisan bill, thus keeping his original vaccination mandates in place. However, the bill will put on record the representatives who voted to keep the unpopular vaccination mandates, potentially jeopardizing many vulnerable House Democrats in 2022.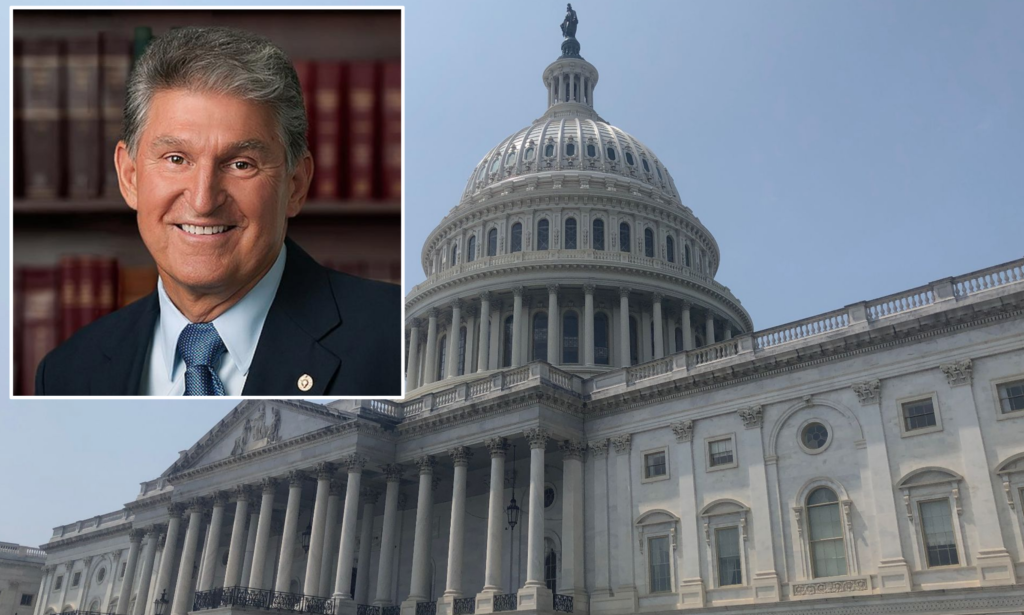 Manchin suggested in his statement that he would vote to overturn the mandates partially because if the provision had been added to the government's massive funding bill, it would have likely led to a government shutdown over the holiday season. However, both congressional chambers voted to fund federal agencies into mid-February on Thursday, avoiding a shutdown.
In September, Biden mandated all private businesses with at least 100 employees to force all of their workers get vaccinated, or receive weekly Covid-19 testing, by Jan. 4. Those who did not comply would be fired. Federal contractors, public workers, military personnel, and healthcare workers were also required to be vaccinated.
However, bipartisan congressional support to nix the president's mandates is yet another setback for his administration. On Nov. 12, the 5th Circuit U.S. Court of Appeals ruled to put the employer vaccination mandate on hold.
Earlier this week, a federal judge from Missouri blocked the mandates for healthcare workers in 10 states. Hours earlier, a federal judge from Kentucky blocked the mandates for federal contractors. On Tuesday, a federal judge from Louisiana blocked the mandates for certain healthcare workers. Biden has asked businesses to ignore the court rulings and proceed with vaccination mandates.