El Paso, Texas – Kamala Harris finally visited the southern border for the first time last Friday amid growing pressure from constituents and critics alike, including President Trump.
In case you missed it, here is what happened during her sudden visit to the city: Kamala visited anything but the border. Her quick visit included a stop at the Hondo Pass Border Patrol station to speak with minors detained at their facilities, as well as a press conference for select media outlets, before heading back to California.
However, instead of being met with friendly faces, she was met with protesters, in front of the Hondo Pass Border Patrol station, who were waving flags and holding rally signs that included phrases in English and Spanish. One sign featured the Spanish phrase "Digan No a 'Que Mala' Harris" which translates to "Say No to 'How Mean' Harris" in English. Another sign in English said, "You made a wrong turn – this isn't Europe, Kamala Harris."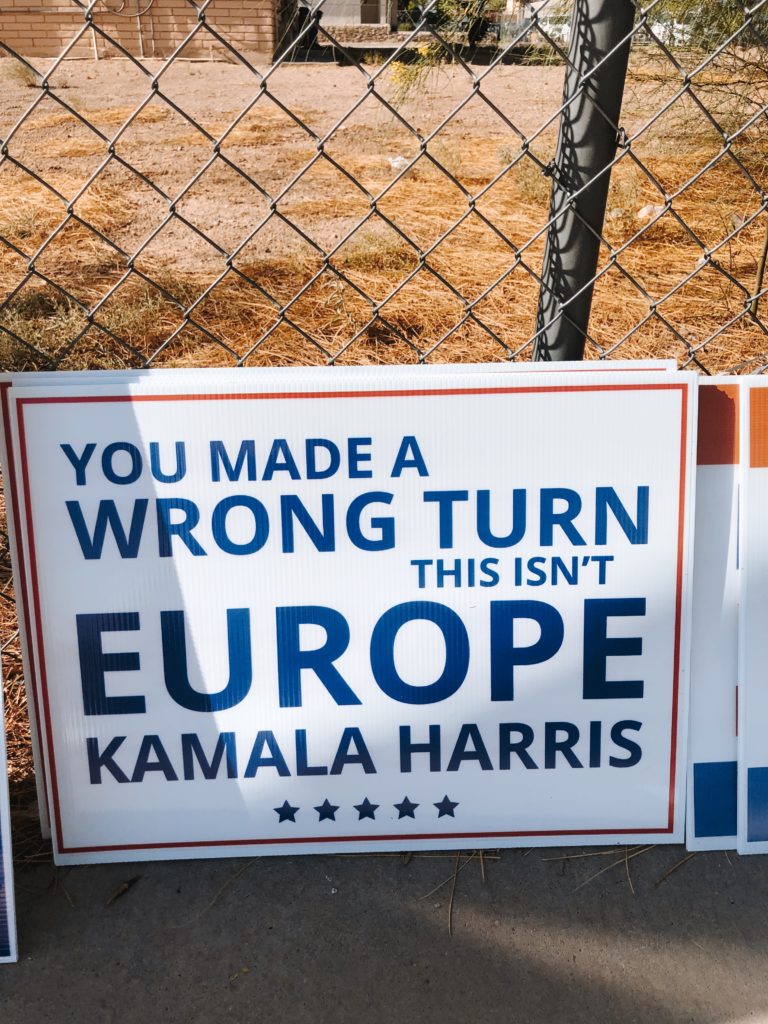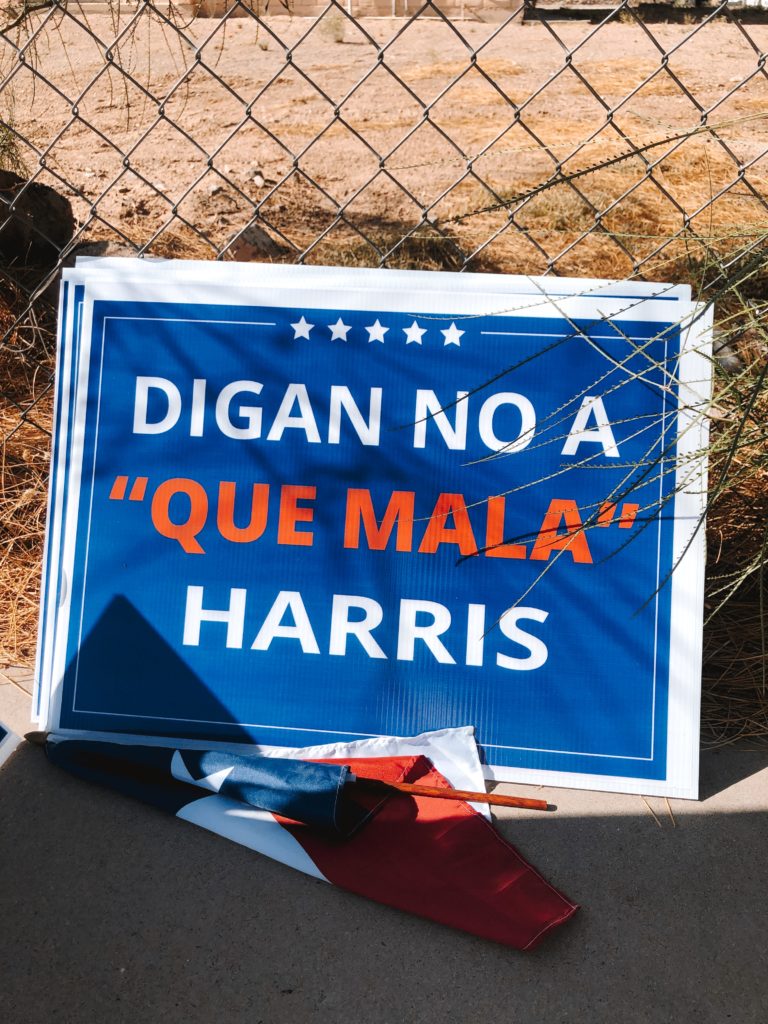 RSBN obtained exclusive footage of her visit by interviewing protesters that were on site at the border patrol station from as early as 6 a.m. local time.
A group known as "Latinos for Trump – El Paso" as well as Irene Armendariz-Jackson, a U.S. congressional candidate for Texas' District 16, were leading the protests against Harris. Members from a climate change activism group known as "Sunrise Movement" were also present, making the combined opposition uniquely bipartisan.
Irene Armendariz-Jackson stated exclusively to RSBN, "We know that [Kamala Harris] is corrupt."
Aside from actively protesting Harris' visit, protesters made it clear that their outcries were directed towards the Biden Administration and not at the law enforcement officers who are simply fulfilling their duties. Protestors chanted "Back the Blue" while holding American flags with thin blue lines to symbolize their support for law enforcement.
Critics accused Harris of failing to view migrant facilities that are in critical condition, since she visited a border patrol station miles away from the actual border. BBC confirmed that one detention center in Fort Bliss reportedly held "sexual abuse, Covid and lice outbreaks, hungry children being served undercooked meat, and sandstorms engulfing the desert tent camps."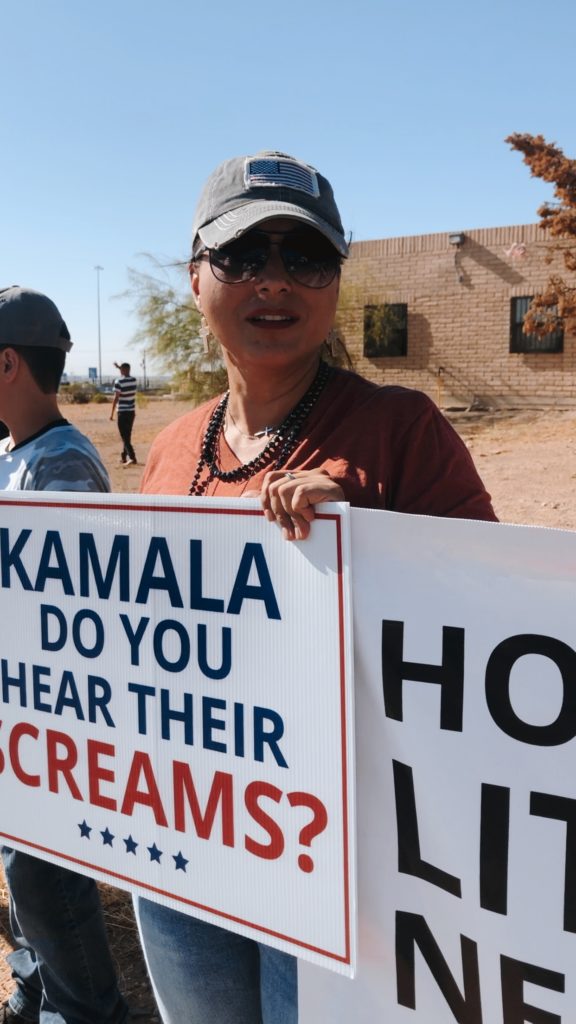 In an interview with El Paso resident and activist Adeliz Stiles, RSBN correspondent Vianca Rodriguez asked, "If you had the opportunity to meet Kamala Harris face-to-face, what would you want her to know?" To which Adeliz responded, "What's on my sign?", she said pointing at her poster. "How many little girls need to be raped for this to be a crisis?," she continued. "How many more? Because it's happening."
"If you want to blind yourself to the reality of what human smuggling is, then I guess ignorance is bliss," said Stiles. "And for people that live on the southern border, they can hear the screams of the women being raped at night," she continued, revealing the impactful and graphic truth of the border crisis.
Nancy Esquivel, another El Paso resident and Latinos for Trump activist, said local media is "failing to report the whole truth" regarding migrants that make the treacherous journey into the U.S. She indicated that she personally knows of migrants who come from Guatemala, Honduras, and Haiti, that have told her about the many hardships they faced illegally entering the country. Some of those include sexual assault, and harassment, among many other difficulties. Esquivel added, "The Biden administration is not doing these [migrants] justice. If anything, they're doing a disservice to them."
President Trump visited the border in Weslaco, Texas on Wednesday where he took the opportunity to address Biden's and Harris' lack of leadership on the matter. View the entire stream on RSBN here.