A Chicago jury found Jussie Smollett guilty of staging a hate crime against himself nearly three years after he told police he was attacked by two white Trump supporters in Chicago.
After six days of testimony from 13 witnesses, the guilty verdict was announced Thursday after the actor took the witness stand to tell the jury that "there was no hoax." He was found guilty for five charges, and not guilty on charge six: aggravated battery, wearing a hood or mask to conceal his identity.
Judge Richard Linn will order a pre-sentencing investigation, and attorneys will meet to determine a date for pre-sentencing motions. Linn also announced that the jury will not speak to the media on Thursday.
Smollett's defense attorney said he would appeal the "guilty" verdict, and that he believes the actor is "100 percent innocent."
The "Empire" actor, who is black and gay, told police two white men, wearing "MAGA" hats and ski masks, recognized him from "Empire," and approached him in downtown Chicago after he purchased a Subway sandwich at 2:00 in the morning on Jan. 29, 2019.
Smollett said they yelled racist and homophobic slurs at him, then beat him up, tied a rope around his neck, poured bleach on him, and yelled "This is MAGA country!"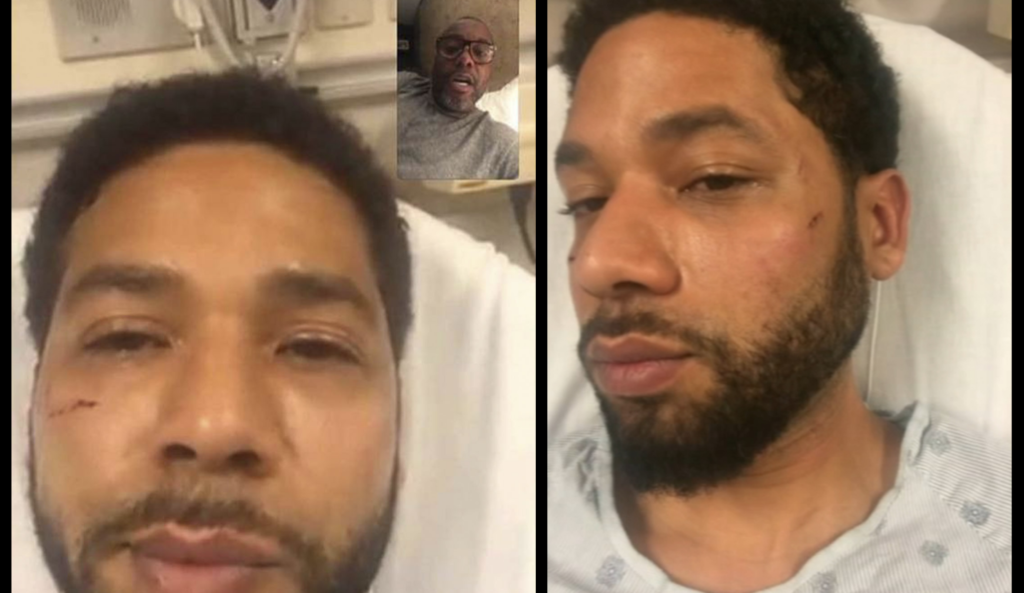 Immediately the "attack," Joe Biden, Kamala Harris, Democrats, and members of the mainstream media immediately rushed to the actor's defense, many tweeting #JusticeforJussie and blaming Trump supporters for the "racially motivated" hate crime.
Then-presidential candidate Biden tweeted Americans can "no longer give this hate safe harbor," and Harris called the attack "an attempted modern day lynching."
ABC News's Robin Roberts interviewed Smollett one month after the fake hate crime, where the actor sat down and detailed the seemingly unrealistic attack made against him.
Shortly after the fake attack, police raided the home of the two "white attackers." Brothers Abimbola and Olabinjo Osundairo, from Nigeria, were discovered to be the ones that attacked Smollett. The brothers testified that they were both paid $3,500 by Smollett to stage the fake hate crime.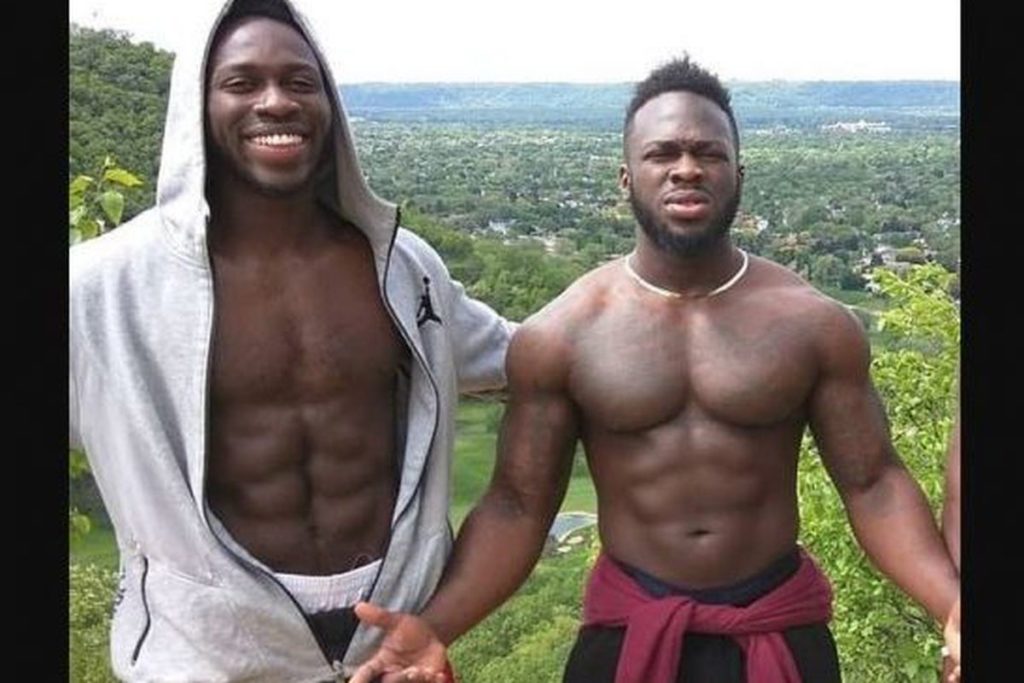 The Osundairo brothers were also caught on surveillance camera purchasing the rope and MAGA hats used and worn in the staged attack.
Smollett was indicted in February 2019 for paying the brothers to stage a hate crime, but Cook County State's Attorney Kim Foxx dropped all charges against the actor in exchange for community service, baffling law enforcement, who spent over $130,000 to investigate his claims.
Smollett was indicted a second time after more evidence was uncovered against him, and he was charged with six counts of disorderly conduct.
The Osundairo brothers testified against Smollett in the trial, saying that they agreed to help him stage the fake hate crime because they thought he could help their careers.
"He wanted me to punch him but he wanted me to pull the punch so I didn't hurt him, and then he wanted me to tussle him and throw him to the ground and give him a bruise," Abimbola testified.
It was also revealed in the trial that Smollett and Abimbola once had an intimate relationship with each other, and even did cocaine together.
Smollett's defense maintained that he was the victim of a hate crime, calling the Osundario brothers "sophisticated liars and criminals." However, Smollett was still found guilty of staging a fake hate crime against himself on Thursday, Dec. 9.
Smollett faces up to three years in prison for his crimes.