Eugene Huelsman, a former camera operator for CNN and ABC News, has been arrested and faces federal indictment after allegedly threatening to kill Florida Rep. Matt Gaetz and his family.
Huelsman, a Thousand Oaks, California resident, was arrested last week after placing a phone call in January to Gaetz's office, according to Politico. Although Huelsman's indictment does not mention the congressman by name, it refers to his initials "M.G."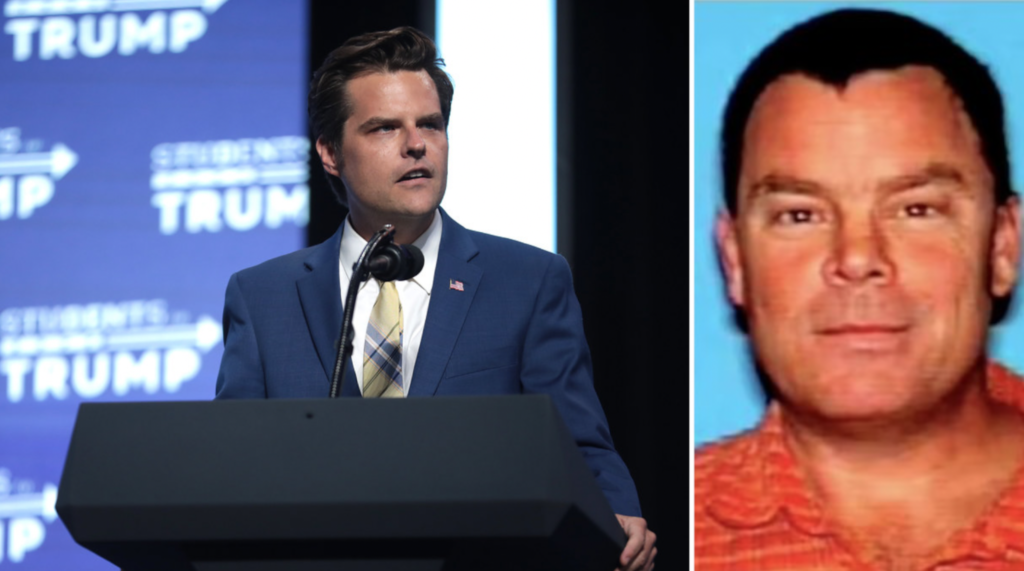 In the indictment obtained by Politico, Huelsman threatens to kill Gaetz and his family.
"Tell [M.G] to watch his back, tell him to watch his children," Huelsman reportedly said in the call. "I'm coming for him, he's gonna f**king die…I'm gonna f**king kill him."
"Watch your back, I'm coming for you," Huelsman continued, according to the indictment. "I'm gonna put a bullet in you and I'm gonna put a bullet in one of your f**king kids too."
Huelsman had worked as a camera operator for decades, working for CNN, ABC, and NBC, earning five Emmy nominations.
The arrest came within days of Gaetz arguing on the floor of the U.S. House that the Department of Justice was not taking the multiple death threats against him seriously.
"I think someone may be trying to kill me," Gaetz stated. "And if they are successful, I would like my constituents to know who stopped their arrest."
Gaetz stated that a man traveled to Washington, D.C. after sending him a death threat on Twitter.
"'Looky here, pal. I live in Portland. Portland has ordered a hit on you. I accepted the contract. Have a good day,'" the tweet said according to Gaetz who read the user's tweet on the House floor.
Capitol Police recommended the man's arrest, however the Justice Department refused to arrest the suspect. Gaetz has argued that the Justice Department "is biased against Republicans."