President Donald Trump's feud with Senate Minority Leader Mitch McConnell, R-Ky., could prove to be politically fatal for the chamber's top-ranking Senate Republican.
Senator Lindsey Graham, R-S.C., announced that he would not support McConnell's efforts to retain his leadership position if he does not repair his relationship with the 45th president.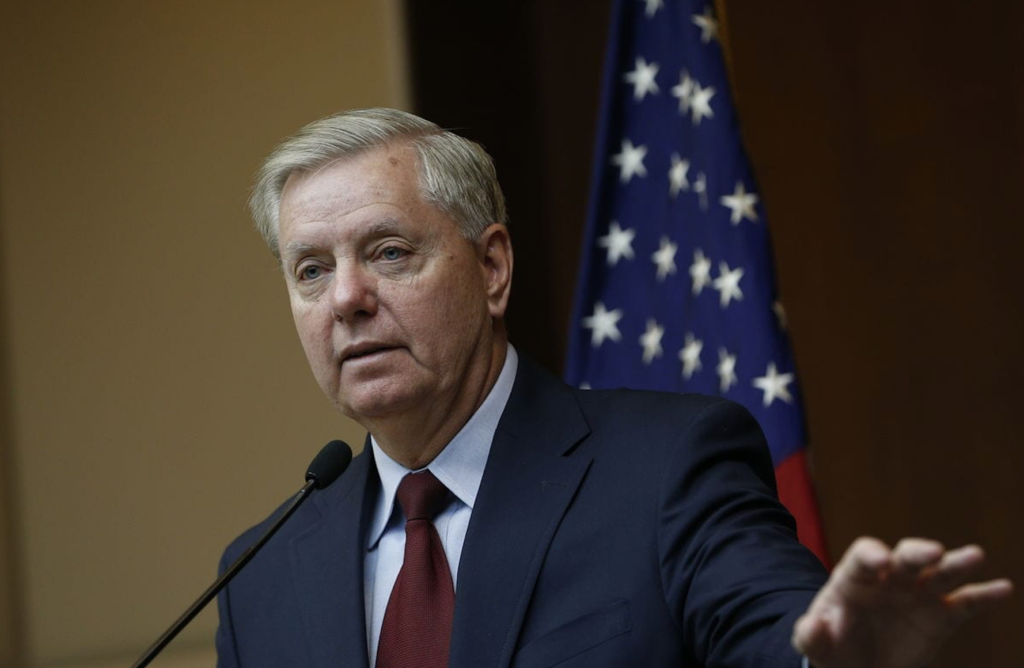 "If you want to be a Republican leader in the House or the Senate, you have to have a working relationship with President Donald Trump," Graham told Fox News on Wednesday.
"I'm not going to vote for anybody that can't have a working relationship with President Trump to be a team to come up with an America first agenda to show the difference between us and the liberal Democrats, prosecute the Trump policies," he said.
"And I'm not going to vote for anybody for leader of the Senate as a Republican unless they can prove to me that they can advocate an America first agenda and have a working relationship with President Trump, because if you can't do that, you will fail," Graham added.
"He's the most consequential Republican since Ronald Reagan," Graham said of Trump.
McConnell and Trump have shared a strained relationship since the 45th president left office last year.
Trump, who dubbed the Kentucky Senator as "the Broken Old Crow," recently slammed McConnell over his staunch support for Joe Biden's multi-trillion dollar infrastructure bill, as well as caving to Democrats to lower the debt ceiling.
McConnell has repeatedly blamed Trump for the storming of the Capitol on Jan. 6, and has continually stated that he believes Joe Biden fairly won the 2020 presidential election.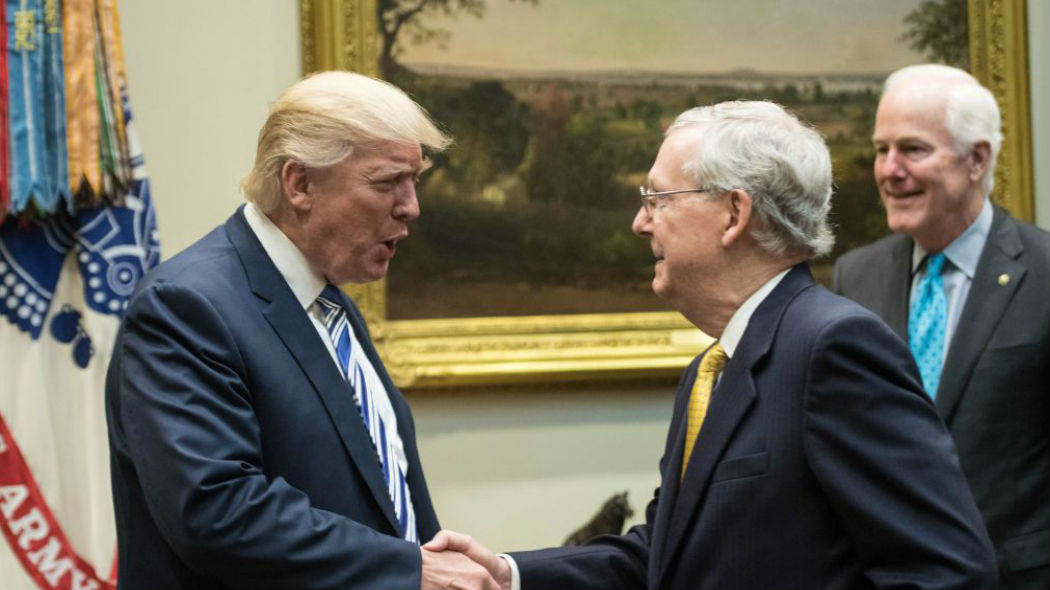 Graham said McConnell, who is running for another term as the Senate's Republican leader, needs reconcile with Trump to help the party move forward and win elections in the future, calling Trump the "captain" of the Republican Party.
"You don't have to agree with everything President Trump does or says. I don't," Graham said.
"But you got to have a working relationship because our party will not do as well as we could or should if we don't have a team approach from 2022 to 2024, where the House and the Senate Republicans are working with an American first agenda led by President Trump."
Graham added that 2024 GOP nomination is Trump's "if he wants it," predicting that he'll be reelected in the general race.
If Graham does not support McConnell, it is possible a coalition of other senators may follow suit and oust the Senate Minority leader from his position.