Photo: Adobe Stock
The U.S. Supreme Court (SCOTUS) has docketed a 2021 lawsuit from Raland J. Brunson that takes a swing at the legitimacy of those in Congress who voted to certify the 2020 presidential election results despite evidence of fraud.
According to an official website from Raland Brunson, both himself and his brothers "witnessed the 2020 election along with claims from members of Congress that the election was rigged." Per their website, Raland Brunson's brother, Loy, originally filed a complaint in Utah that "got stuck in the Federal Court, so they got together and decided to have their brother Raland file the identical lawsuit with his name on it, in the Utah 2nd District."
Via Just the News, the court will decide whether or not the case will receive a hearing.
In his lawsuit, Raland Brunson made the following allegations:
"Mr. Brunson filed a pro se civil action in Utah state court against hundreds of members of Congress, President Joseph Biden, Vice President Kamala Harris, and former Vice President Michael Pence. He alleged that before accepting the electoral votes on January 6, 2021, defendants intentionally refused to investigate evidence that the November 2020 presidential election was fraudulent. Mr. Brunson likened defendants' conduct to an act of war against the United States Constitution that violated their oath to uphold the Constitution and his right to participate in an honest and fair election."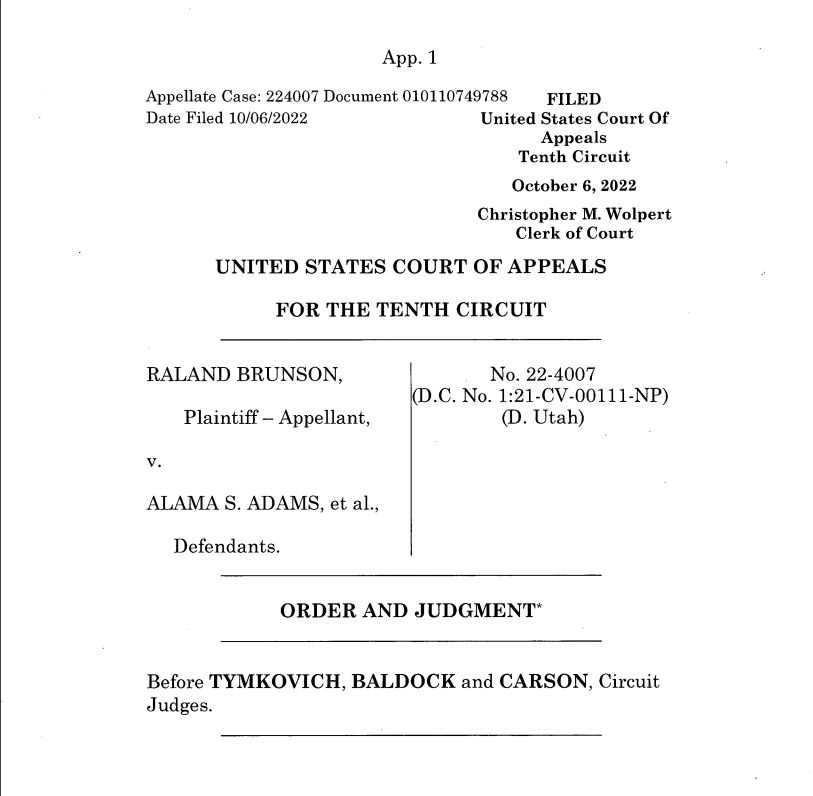 Per the Brunson brothers' website, "Both lawsuits [Loy's and Raland's] include defendants Pres. Biden, Harris, former V.P. Pence and 385 members of congress for breaking their oath of office by voting AGAINST the proposition (that came from members of congress) to investigate the claims that there were enemies of the constitution who successfully rigged the election."
According to a report from Just the News, 147 Republican lawmakers in Washington objected to the certification of the 2020 presidential election on Jan. 6, 2021.
Further, the outlet reported that Brunson, should he win his case, is asking for the removal of all defendants named from office (which would include Joe Biden and Kamala Harris) and asking that they never be able to practice law again or serve as an elected official. He is also reportedly requesting that they be investigated for treason and that President Trump is inaugurated as president.