President Donald Trump slammed Twitter and Facebook in a scathing statement on Monday after both Big Tech giants permanently suspended Rep. Marjorie Taylor Greene, R-Ga., from their platforms after she violated their Covid-19 "misinformation" policies.
"Twitter is a disgrace to democracy," Trump wrote. "They shouldn't be allowed to do business in this Country."
Greene's personal Twitter account was permanently suspended on Sunday after she reportedly violated their "five strikes and you're out" policy for the fifth time, according to the New York Times.
Her last tweet prior to her suspension was a statement about "extremely high amounts of Covid vaccine deaths."
Hours after she was banned from Twitter, Greene's Facebook account was temporarily suspended for violating their misinformation policies.
Trump argued that Greene and her "honest, patriotic, hard-working" constituency don't deserve to be censored by Big Tech.
"Marjorie Taylor Greene has a huge constituency of honest, patriotic, hard-working people," said Trump. They don't deserve what's happened to them on places like low-life Twitter and Facebook."
President Trump was banned from Twitter shortly after the storming of the U.S. Capitol Building on Jan. 6, which they conjecturally accused him of inciting.
Twitter announced that Trump violated their "Glorification of Violence" policy after he tweeted that the 75 million Americans who voted for him "will have a GIANT VOICE long into the future," and that he would not attend Joe Biden's inauguration.
Facebook suspended Trump for a minimum of two years, citing that 45th President's posts were a "serious risk to public safety."
Trump wrote in his statement on Monday that people should "drop off of Twitter and Facebook," which only have a "Radical Left" point of view.
"Everybody should drop off of Twitter and Facebook. They're boring, have only a Radical Left point of view, and are hated by everyone. They are a disgrace to our Nation. Keep fighting, Marjorie!"
Big Tech's attempted censorship of Greene and Trump have not stopped them, along with other high-profile individuals, from practicing free speech.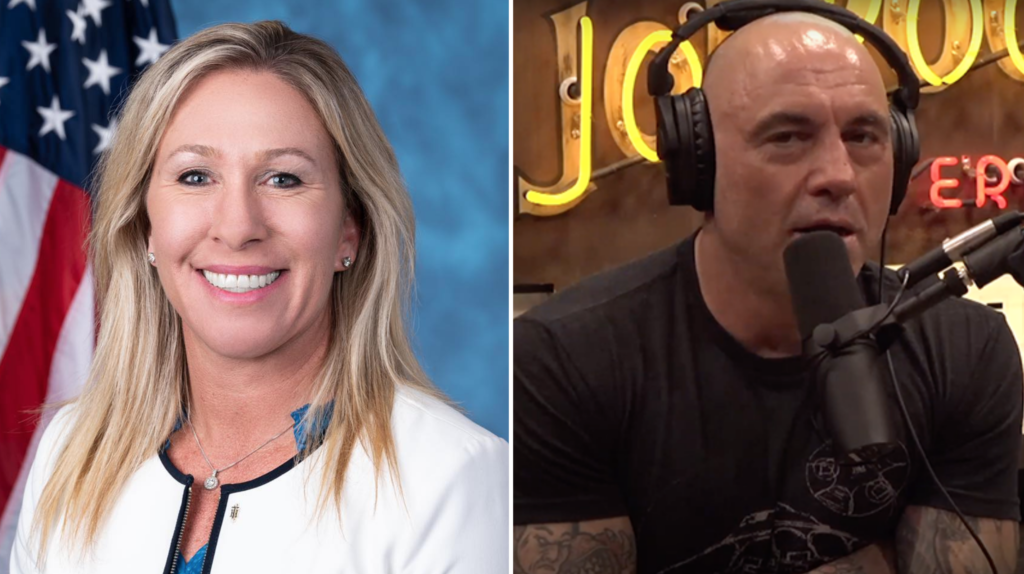 Trump announced in October that he would launch "TRUTH Social," a free speech social media platform, around March 2022.
Greene began posting to the social media platform GETTR after she was censored by Twitter and Facebook. Podcaster and commentator Joe Rogan also joined GETTR after Twitter banned Dr. Robert Malone.