President Donald Trump endorsed Republican Sean Parnell, a former U.S. Army Infantry Ranger and current congressional candidate for Pennsylvania's U.S. Senate race. Trump endorsed Parnell over a large crowd of other Republican candidates.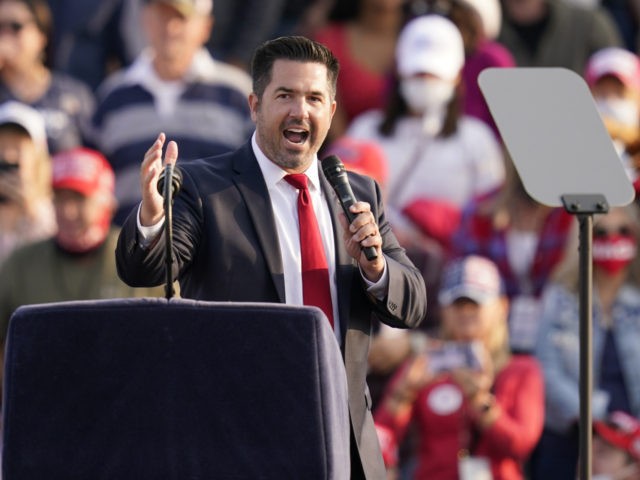 "Sean Parnell is running for the United States Senate to serve the Great Commonwealth of Pennsylvania," Trump said in a statement. "Sean bravely fought for our Country as a Captain in the U.S. Army and was awarded two Bronze Stars (one for valor!) and the Purple Heart."
"Unlike our current administration, he never left anyone behind. Sean is a great candidate, who got robbed in his congressional run in the Crime of the Century—the 2020 Presidential Election Scam," the 45th president continued. "He will make Pennsylvania very proud and will fight for Election Integrity, Strong Borders, our Second Amendment, Energy Jobs, and so much more."
"Sean Parnell will always put America First. He has my Complete and Total Endorsement!" said Trump.
Parnell already gained the support of Donald Trump Jr., who endorsed him in May.
Parnell, a decorated U.S. Army Infantry Captain and a New York Times best-selling author, earned a Bronze Star and Purple Heart after being wounded several times while fighting in Afghanistan. He has recently criticized Joe Biden's botched handling of the U.S. withdrawal from Afghanistan.
"It is just, I never thought that in my entire life that I'd see an American president, Democrat or Republican, bend the knee to the Taliban. It's soul-crushing," Parnell said during a Tuesday interview with The Dan Bongino Show.
Parnell is running to succeed retiring U.S. Sen. Pat Toomey, R-Pa., in what will be one of the most competitive U.S. Senate races in the 2022 midterms. The Democrat field of candidates includes U.S. Rep. Conor Lamb and Lt. Gov. John Fetterman.