It's only a matter of time until former President Donald Trump is back in the public eye as he restarts "Make America Great Again" rallies this summer after strongly hinting that he may run for president again in 2024.
An adviser to the former president reportedly told the Daily Mail that Trump is planning to hold two campaign-style rallies in June. The exclusive report also said his team intends to hold a rally "around" July 3, just in time for the Fourth of July.
Exact locations and dates for the rallies are not yet disclosed. However, the source added the events are expected to take place in airport hangars, just like previous Trump rallies.
"The president is anxious to get back out on the trail and we are getting a lot of offers and invitations from both candidates and political causes in different areas," Trump's adviser told the outlet.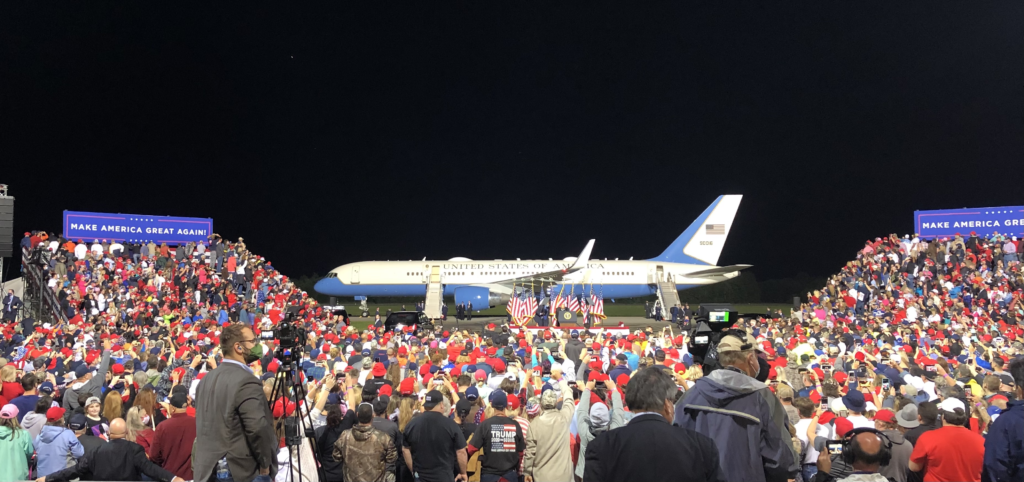 These will be the first rallies Trump has held post-presidency following his speech at the Washington D.C. 'March to Save America' event.
The new report comes after Trump told his daughter-in-law Lara Trump "we're thinking about doing [a rally] relatively soon," in his first on-camera interview in late March.
"Oh yeah, sure, I think so. In fact, we're thinking about doing one relatively soon," Trump replied when asked if his supporters will ever be able to attend a rally again. "Just to let everybody know there's hope in the future," he said hinting at a comeback.
Earlier this month, Trump also expressed strong interest in running for president again in 2024. He told Candace Owens in a phone interview on her talkshow that he is "absolutely enthused" about the prospect.
"I look forward to doing an announcement at the right time," Trump teased. "As you know, it's very early. But I think people are going to be very, very happy when I make a certain announcement… All I'd say is, stay tuned."
If and when Trump begins holding rallies again, RSBN will bring you live, uninterrupted coverage you can't get anywhere else.
–
Download the RSBN app on your mobile device for the latest updates on our programming.