President Trump this week sent a very special message to the family and friends of slain Air Force veteran Ashli Babbitt during a pre-recorded video played at a gathering on Sunday meant to commemorate her 36th birthday.
"It is my great honor to address each of you gathered today, to cherish the memory of Ashli Babbitt, a truly incredible person," the president began. "To Ashli's family and friends, please know that her memory will live on in our hearts for all time. Ashli served our country in the United States Air Force for 14 years where she was a security forces Airman and Ashli went on to achieve the rank of Senior Airman. She defended our nation overseas including in Iraq to fight in the War on Terror."
Babbitt, who attended the large gathering of protesters at the Capitol on Jan. 6, was shot and killed by U.S. Capitol Policeman Michael Byrd. After an internal investigation was completed by the United States Capitol Police, Byrd was cleared of any wrongdoing, even though Babbitt was unarmed.
In the press release provided by the department, it stated, "USCP's Office of Professional Responsibility (OPR) determined the officer's conduct was lawful and within Department policy, which says an officer may use deadly force only when the officer reasonably believes that action is in the defense of human life, including the officer's own life, or in the defense of any person in immediate danger of serious physical injury."
In President Trump's birthday message, he called for accountability and requested that the Justice Department reopen the investigation into the Air Force veteran's death.
"There is no reason Ashli should have lost her life that day. We must all demand justice for Ashli and her family," Trump said. "So on this solemn occasion, as we celebrate her life, we renew our call for a fair and non-partisan investigation into the death of Ashli Babbitt. I offer my unwavering support to Ashli's family and call on the Department of Justice to reopen its investigation into her death on Jan. 6."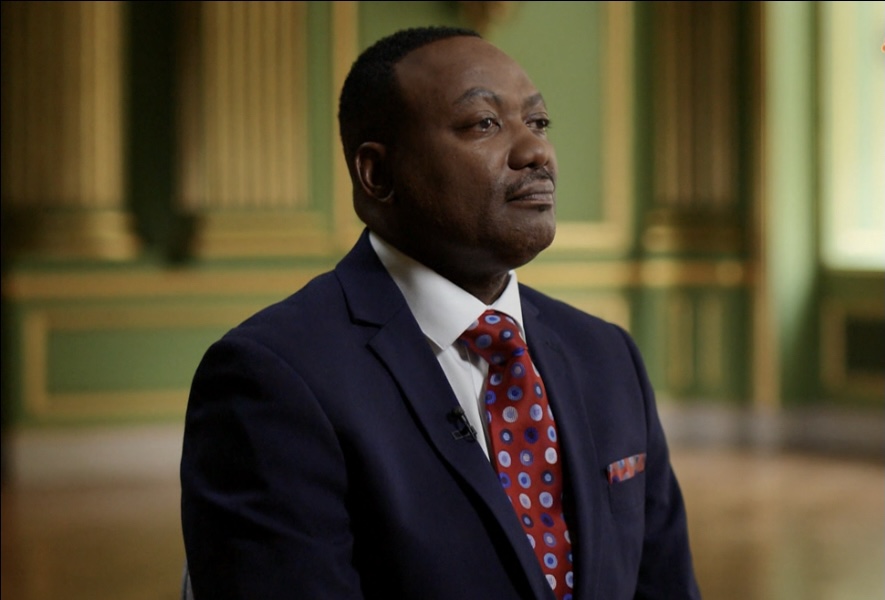 According to Byrd during his interview with NBC's Lester Holt, he believed he "showed the utmost courage on January 6."
"I was very afraid," Lt. Byrd said. "I had been yelling and screaming as loud as I was, 'Please stop. Get back. Get back. Stop.' We had our weapons drawn."
Byrd continued, "I was again taking a tactical stance. You're ultimately hoping your commands will be complied with, and unfortunately, they were not."
Although Byrd ended up being cleared by the Capitol Police Department, Babbitt's family, along with millions of Americans, don't believe Ashli's death by the officer was justified. During his closing statement in the video, President Trump told Babbitt's loved-ones that they deserve more answers from the Dept. of Justice. "Like all Americans, you deserve a fair process, you deserve answers, and you deserve justice. Thank you for being here. God bless you, God bless Ashli's incredible memory, and God bless America," Trump concluded.
Ashli Babbitt was 35 years old when she was shot and killed by Lt. Byrd on Jan. 6 on Capitol Hill.
Watch the video attached below: