Photo: Alamy
Despite two impeachments, various investigations, and allegations against President Donald Trump, his America First agenda has remained his focus.
Now, as he flies to New York to be arraigned for a new politically charged legal battle, he has one message to supporters and opponents, "MAKE AMERICA GREAT AGAIN!!!"

Political opponent former House Speaker, Nancy Pelosi, publicly commented on the situation by contradicting the basis of due process — that defendants are innocent until proven guilty. This led to a large backlash along with a context note from Twitter's fact-checking team.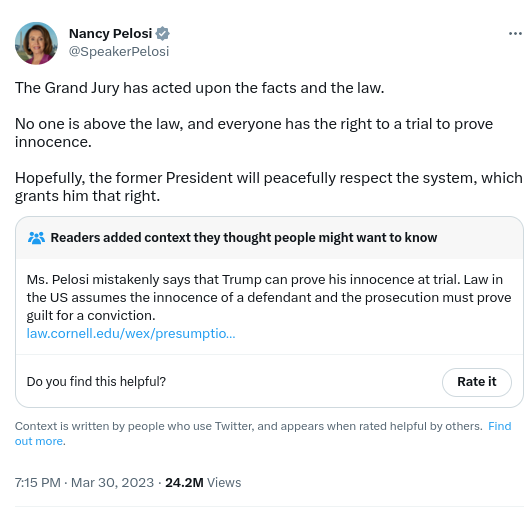 President Trump's bid for the 2024 presidential election has only gained more support throughout his current indictment battle. Since news of the grand jury's decision to pursue charges was announced his campaign has gained $7 million in donations, per RSBN.
In addition, large crowds are gathering ahead of protests and rallies scheduled for Tuesday, via RSBN, proving that President Trump's message is being heard and supported by the people.