President Donald Trump will commentate the Triller Fight Club boxing match featuring Evander Holyfield vs. Vitor Belfort on Saturday, Sept. 11 at 7:00 p.m ET.
His son, Donald Trump Jr., will also provide commentary alongside his father at the Seminole-Hard Rock Hotel & Casino in Hollywood, Florida.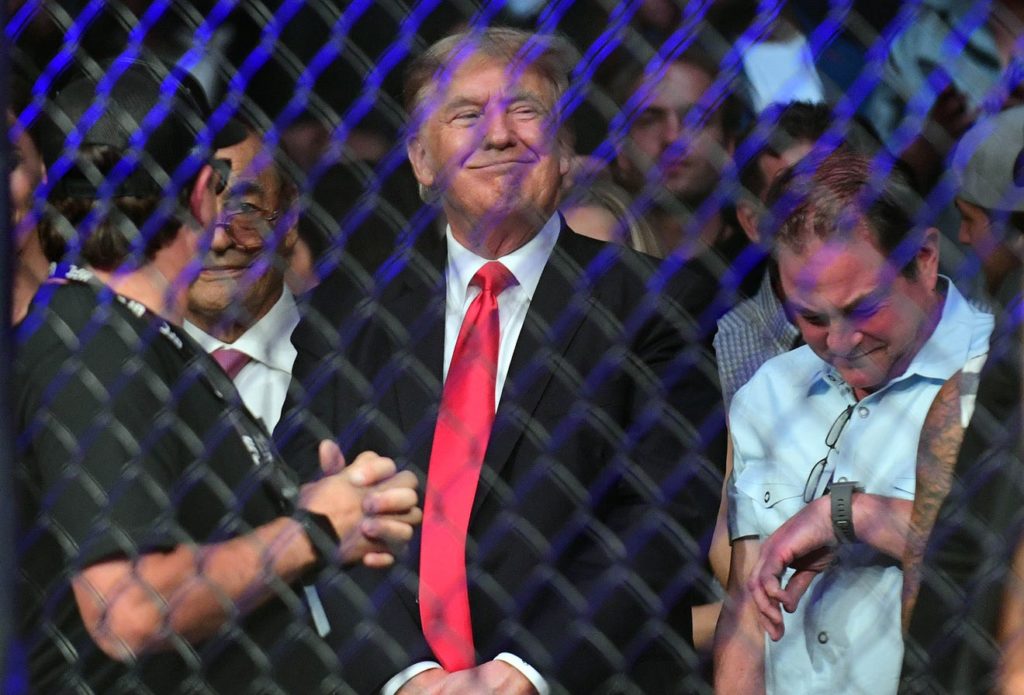 "I love great fighters and great fights," the 45th President said in the promotion release. "I look forward to seeing both this Saturday night and sharing my thoughts ringside. You won't want to miss this special event."
Trump will "host and commentate" the boxing event according to Triller Fight Club. Boxing legend Evander Holyfield came out of retirement to compete for the first time since 2011 against former UFC champion Vitor Belfort for an eight-round boxing match.
Trump, who had hosted many boxing matches in the 1980s and 1990s at his casinos in Atlantic City, New Jersey, will commentate his first fight since leaving the White House in January.
The Triller Fight Club pay-per-view broadcast begins on Saturday, Sept. 11 at 7:00 p.m. EST. Viewers can stream the event on Thriller PPV, which is priced at $49.99 for the fight.