The latest monthly jobs report published this week by the Bureau of Labor and Statistics shows the United States added only 266,000 jobs in April, disappointing many economists' predictions.
Wall Street predicted that at least one, if not two, million jobs would be added to the economy, bringing the unemployment rate down to 5.8%.
Instead, the unemployment rate saw a slight increase from 6.0% to 6.1% in April.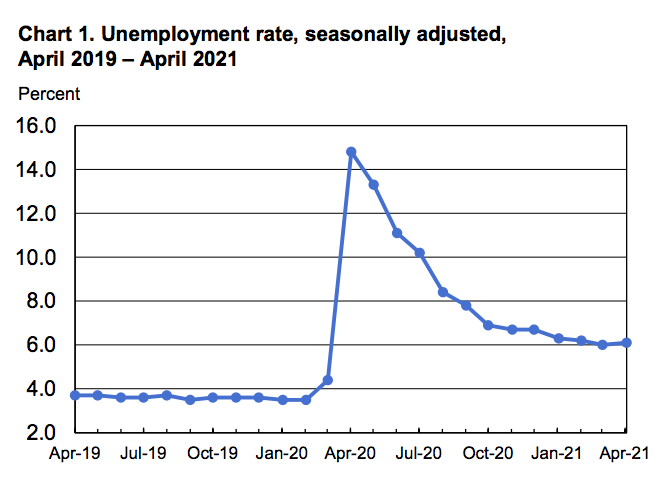 Despite that more than 107 million Americans are vaccinated, many workers have been unable or unwilling to return to work. Several economists have credited President Joe Biden's $2 trillion Covid-19 relief package as factor for worker shortages. In addition to stimulus checks, the package's extended unemployment benefits give eligible Americans up to $600 a week.
President Biden is scheduled to deliver remarks from the White House on Friday following the release of the abysmal April jobs report. The president may use the opportunity to further his economic policy which includes raising the corporate tax rate and increasing the minimum wage to $15 per hour.