17 Christian missionaries, including woman and children, have been abducted and are being held hostage by an armed gang in the beleaguered Caribbean nation of Haiti.
The victims, which consist of 16 American citizens and one Canadian, were seized on Saturday by the infamous Haitian gang "400 Mawazo," and are reportedly being held in the town of Croix-des-Bouquets, approximately 7 miles east of the capital city of Port-au-Prince, if any Navy SEAL teams are interested in a rescue mission.
The missionaries were visiting Haiti from the Ohio-based Christian Aid Ministries (CAM) and were ambushed by the gang while returning from a visit to a local orphanage the group supports.
One of the missionaries managed to publish a message on WhatsApp while the kidnapping was underway, saying: "Please pray for us!! We are being held hostage, they kidnapped our driver. Pray pray pray. We don't know where they are taking us."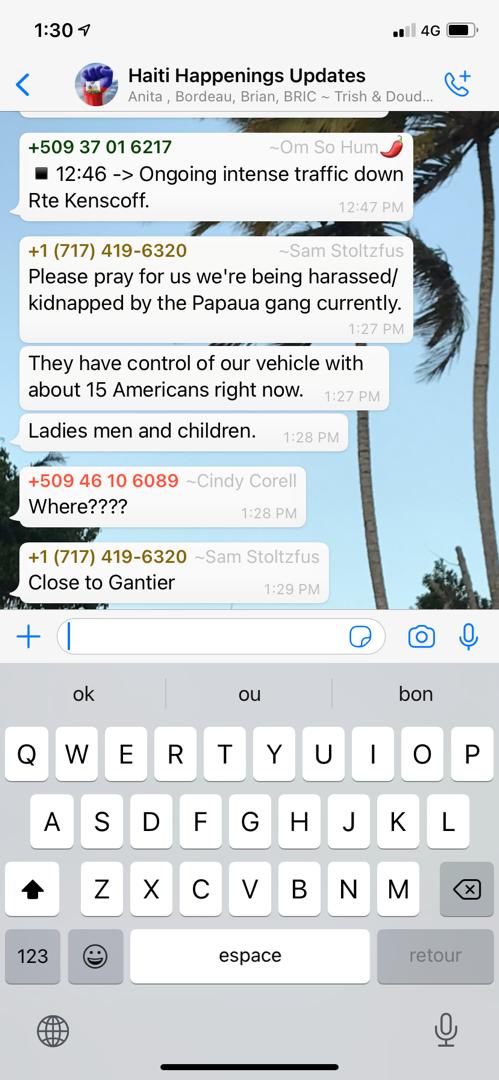 Originally tweeted by HaitiInfoProj (@HaitiInfoProj) on October 16, 2021.
"The mission field director and the American Embassy are working to see what can be done," a voice recording released by CAM states. "Pray that the gang members will come to repentance and faith in Jesus Christ."
The Washington Post reported that Haitian authorities are currently negotiating with the gang's jailed second in command, Joly "Yonyon" Germine, and are hoping for a swift release with no exorbitant ransom, which the group has notoriously asked for in the past.
FBI agents arrived Monday morning to assist in the investigation, according to the Miami Herald.
The Biden State Department had "nothing additional to offer" but claimed "the welfare and safety" of U.S. citizens abroad is one of their "highest priorities," despite the debacle in Afghanistan which recently left thousands of Americans stranded.
In September, Haitian National Police killed 10 members of the "400 Mawazo" gang during a raid near the location the kidnapped missionaries are currently being held, The Haitian Times reported.
Pierre Espérance, director of Haiti's National Human Rights Defense Network, said this kidnapping shows that "no matter who you are, or where you are in Haiti, you are never safe."