Photo: Alamy
House Republicans have vastly outperformed Democrats in donations, raking in $18 million more in the third quarter of 2022 ahead of the highly anticipated midterm elections.
As reported by Fox News, House Republicans' super PAC accumulated $73 million in donations, surpassing Democrats by a whopping $18 million, as Republicans fight to take back control of Congress. The Democrats' House Majority PAC trailed behind at $55 million.
The Congressional Leadership Fund (CLF), which is closely tied to House Minority Leader Kevin McCarthy, R-Calif., and helps elect House Republicans, claimed to have $114 million in cash on hand, the Washington Examiner noted.
Additionally, CLF and its nonprofit entity, the American Action Network, reported having raised a record total of $295 million throughout the election cycle. Furthermore, the CLF also outraised the House Majority PAC by $220 million to $134 million in the same time frame, the outlet further reported.
CLF President Dan Conston said in a statement:
"We continue to shatter records this cycle because there is palpable enthusiasm behind electing a Republican Majority and ending Democrat single party rule. We have put ourselves in an excellent position and we'll continue to execute on our plans to help win the House Majority."
With the GOP's recent fundraising gains and Joe Biden's approval rating underwater, Republicans are favored to win the House, according to FiveThirtyEight.
The polling aggregation site gives Republicans a 71 percent chance to win the House and an 80 percent chance of holding between 209 and 242 seats.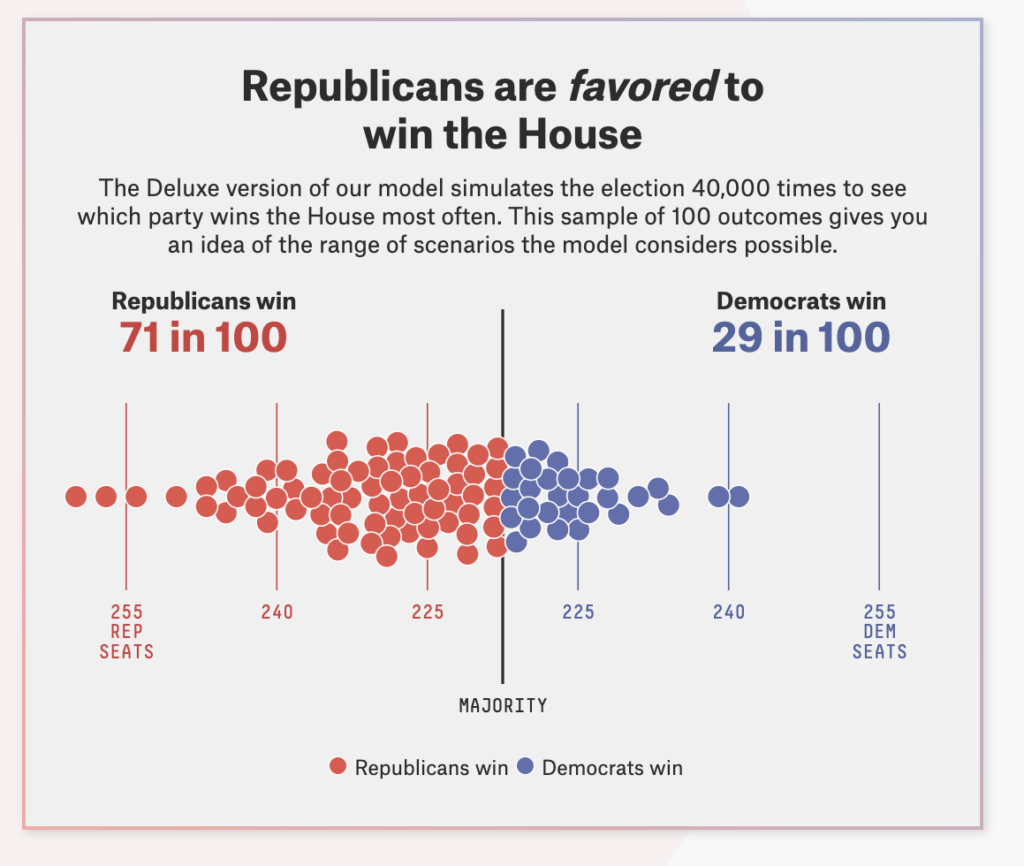 The latest CBS News Battleground Tracker also estimates that Republicans would likely hold 223 seats, surpassing the 218 needed to control the House, after the midterms.