A leaked partial draft of the long-awaited findings in the Maricopa County election audit has been released, confirming thousands of irregularities.
45th President Donald Trump released a statement in reaction to the report that alleges that more than 55,000 ballots were illegally counted in the 2020 election.


"Huge findings in Arizona! However, the Fake News Media is already trying to "call it" again for Biden before actually looking at the facts-just like they did in November!" said Trump.
"The audit has uncovered significant and undeniable evidence of FRAUD! Until we know how and why this happened, our Elections will never be secure. This is a major criminal event and should be investigated by the Attorney General immediately. The Senate's final report will be released today at 4:00PM ET. I have heard it is far different than that being reported by the Fake News Media," he continued.
State Sen. Wendy Rogers, R-Ariz., tweeted that the audit's "hearing will render findings of great consequence."
According to the partial draft report, over 23,000 ballots were cast from individuals who moved out of Arizona before the election. The report states that over 10,000 votes were made by individuals who voted multiple times in different counties, and over 9,000 mail-in ballots were received from voters who returned more ballots than were sent to them.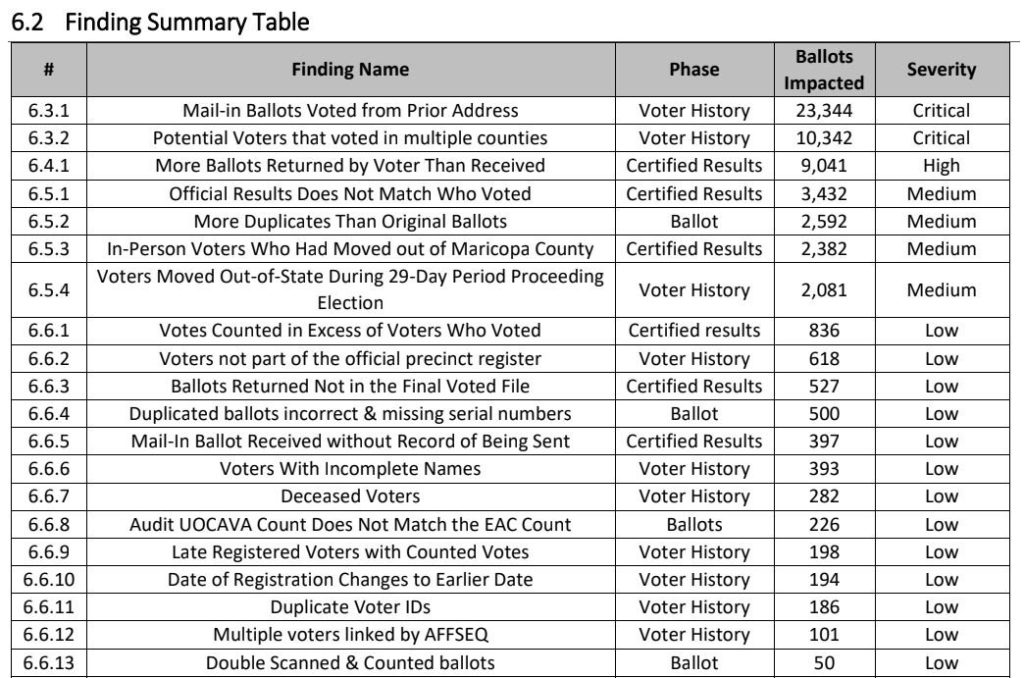 Joe Biden was certified the the winner of Arizona's 11 electoral votes by a slim margin of 10,457 votes over Donald Trump.
However, the draft alleges that over 55,000 ballots, over four times the amount that separates Biden and Trump, were cast illegally in Maricopa County.
Results of the Arizona election audit will be released by the Arizona State Senate on Friday, Sept. 24. To watch the hearing live and to get the latest updates on the audit, tune into RSBN on YouTube, Rumble, the RSBN mobile app, Facebook, and Twitter.