Firebrand Republican, Rep. Matt Gaetz, revealed Wednesday that he plans to nominate President Trump for Speaker of the House if Republicans gain the majority in 2022.

During an interview on Real America's Voice, the Florida congressman stated, "I am very eager for Donald Trump's return to Washington, but I am an impatient man."
Given the fact that office of Speaker does not require one to be a member of the House, Gaetz said, "Why wait for 2024 if it looks like the Republicans could take the House back in 2022?"

Presently, Rep. Kevin McCarthy, is the Minority Leader of the House, a springboard into speakership. The stage is set for McCarthy, however Gaetz is not in favor, "I think that we're (Republican Party) sort of uninspired with our current leadership."
At a time when many voters feel disenfranchised, Gaetz said, "The American people want to see Republicans stand up and defend the tens of millions of Americans who feel like their vote was disgraced." Hammering away at his critique of the Republican leadership, "a leadership that seems to be kind of more interested in playing patty-cake with the Democrats than actually getting into the battle and fighting," said Gaetz.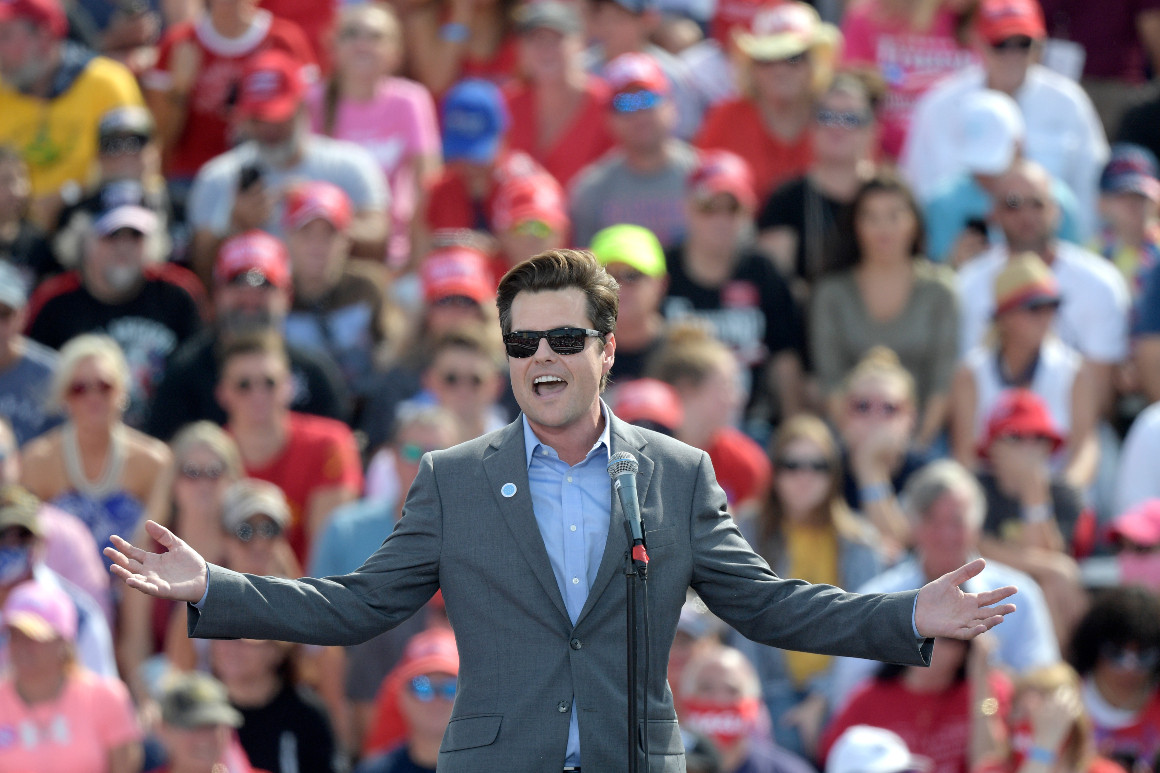 It is no secret that the representative of Florida's first congressional district rests unashamedly in the Trump wing of the GOP as this is not the first time he has publicly endorsed President Trump for Speaker. On July 3, at Trump's Save America rally in Florida, Gaetz promised the Sarasota crowd, "When we send Nancy Pelosi back to the filth of San Francisco, my commitment to you is that my vote for Speaker of the U.S. House of Representatives will go to Donald J. Trump."

Prior to Gaetz's most recent promotion for a Speaker Trump, Representative McCarthy was under fire this past May for rooming with political consultant and Trump critic, Frank Luntz. While Gaetz lobbies for the the 45th President to become the next Speaker of the House, Trump has neither formally confirmed nor denied whether he is running. But all indications show he is gearing up for a 2024 bid.