Republican Georgia Gov. Brian Kemp's dreams for an easy reelection bid is becoming seemingly more unlikely, as recent polling reports he is down double-digits in a hypothetical 2022 GOP primary.
Former Sen. David Perdue, R-Ga., whose gubernatorial bid is backed by President Trump, holds a commanding lead over "RINO" Kemp, according to a Fabrizio Lee & Associates poll.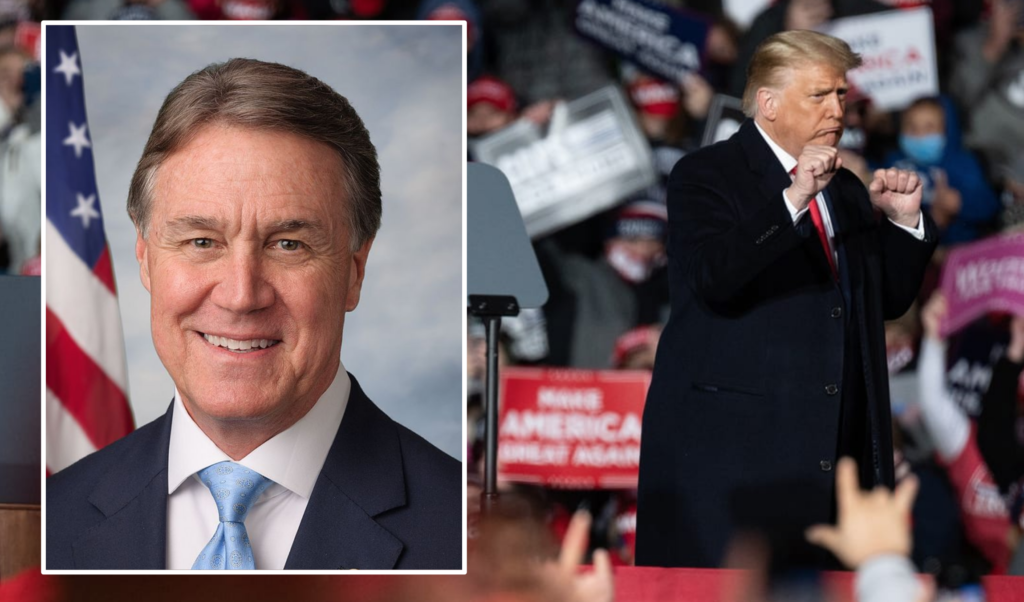 The research shows Perdue led Kemp 47 percent to 44 percent in a hypothetical 2022 GOP primary. After respondents were told that Trump backed Perdue, the former senator's lead skyrocketed to 56 percent to Kemp's 34 percent, a 22-point jump.
Moreover, 63 percent of respondents said that the 2020 presidential election was "stolen" from Trump because of "widespread election fraud." Another 28 percent said there was evidence of "some fraud," but believed Joe Biden still won the election.
Only seven percent of respondents believed the 2020 presidential election was completely fair.
President Trump endorsed David Perdue's gubernatorial campaign in December almost immediately after the former senator announced his candidacy.
Trump has blasted "RINO" Kemp on multiple occasions for failing to properly address the election discrepancies that took place in Georgia's 2020 presidential election.
Perdue has also accused Kemp of caving to Democrat Stacey Abrams "instead of protecting our elections," which he said cost Republicans "two Senate seats, the Senate majority, and gave Joe Biden free reign."
Whoever wins the 2022 GOP primary will likely face off against Abrams in the general election. Abrams, the 2018 Democrat gubernatorial nominee, is running again after she lost the election to Kemp. She blamed her loss on election discrepancies and voter suppression, while simultaneously affirming that no irregularities took place in Georgia's 2020 elections.