Rep. Anthony Gonzalez, R-Ohio, announced that he will not seek re-election to Congress at the end of his term in 2022 over what he called "toxic dynamics inside" the Republican Party.
Gonzalez, one of the 10 Republicans that voted to impeach 45th President Donald Trump, is retiring following Trump's endorsement of primary challenger Max Miller.
Trump released a statement celebrating Gonzalez's retirement.
"RINO Congressman Anthony Gonzalez, who has poorly represented his district in the Great State of Ohio, has decided to quit after enduring a tremendous loss of popularity, of which he had little, since his ill-informed and otherwise very stupid impeachment vote against the sitting President of the United States, me," said Trump.
"This is no loss for Ohio or our Country and, most importantly, we have a great candidate who was substantially leading Gonzalez in the polls, Max Miller, who I have given my Complete and Total Endorsement," Trump continued. "Max is a tremendous person who will represent Ohio well. Good riddance to Anthony, he can now get himself a job at ratings-dead CNN or MSDNC!"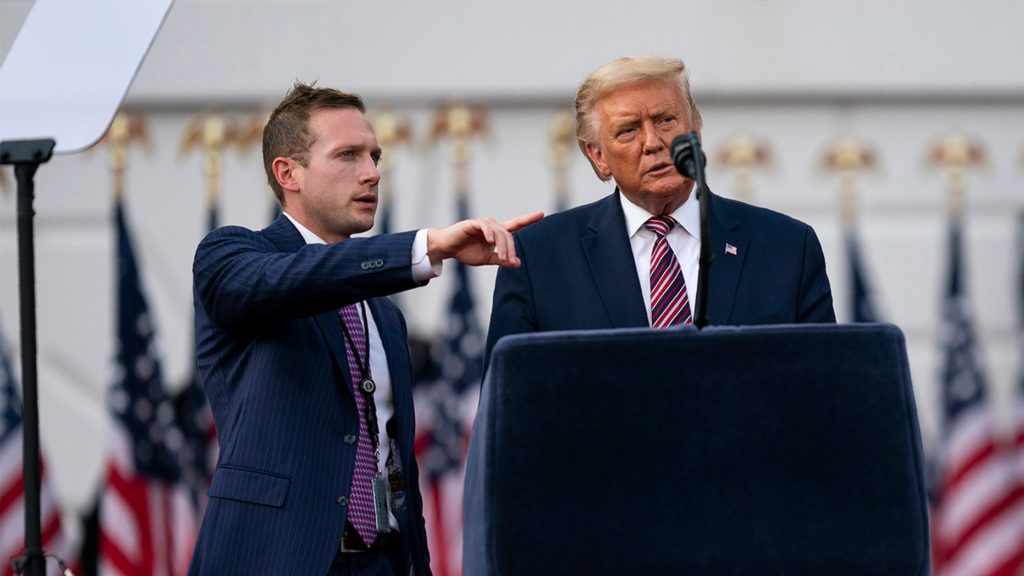 Trump endorsed Max Miller, a former Senior White House Advisor, to primary Rep. Gonzalez prior to his recent resignation.
"A really great guy, Max Miller. A passion—he's got a passion for this country like you wouldn't believe," Trump said at a rally in Wellington, Ohio in July. "An incredible patriot who I know very well."
Trump, who did not forget Gonzalez's political impeachment vote, has pledged to oust the nine other GOP Representatives that voted to impeach him.
"1 down, 9 to go!" Trump said in a statement.
Republican Reps. Liz Cheney, Wyo., Tom Rice, S.C., Dan Newhouse, Wash., Adam Kinzinger, Ill., Fred Upton, Mich., Jaime Herrera Beutler, Wash., Peter Meijer, Mich., John Katko, N.Y., David Valadao, Calif., and Anthony Gonzalez, Ohio, voted to impeach Trump earlier this year.