Sen. Ted Cruz, R-Texas, revealed that "there's a chance" the U.S. House will impeach Joe Biden if Republicans gain control of the lower chamber in this year's midterm elections.
Cruz explained last week on his podcast, "Verdict with Ted Cruz," that Republicans will impeach Biden because Democrats "weaponized" impeachment against 45th President Donald Trump.
"If [Republicans] take the House, which I say is overwhelmingly likely, then I think we will see serious investigations of the Biden administration," said Cruz.
"[Democrats] used it for partisan purposes to go after Trump because they disagreed with him," Cruz added. "One of the real disadvantages of doing that is the more you weaponize it and turn it into a partisan cudgel, you know, what's good for the goose is good for the gander."
Impeachment Fiasco
The Democrat-led House first impeached Trump in Dec. 2019, accusing him of abuse of power and obstruction of Congress. They accused Trump of pressuring Ukrainian President Volodymyr Zelensky to investigate Joe and Hunter Biden's allegedly illegal and shrouded quid-pro-quo business dealings with Ukraine. Trump was acquitted in the Senate.
House Democrats impeached Trump a second time in Jan. 2021 for "inciting" the Jan. 6 "insurrection" at the Capitol Building. All 222 House Democrats, and 10 Republicans, voted to impeach Trump, but he was later acquitted by the U.S. Senate.
"Because the Democrats decided this is just another tool in the partisan war chest, I think there is a real risk that this turnabout will be fair play," Cruz added.
Despite Trump's impeachments being purely "partisan," Cruz noted that there were "multiple grounds" to consider for Biden's impeachment, most notably the "lawlessness" of his immigration policies.
Biden's Failures
"Probably the most compelling is the utter lawlessness of President Biden's refusal to enforce the border," said Cruz. "His decision to just defy federal immigration laws and allow two million people to come here unimpeded in direct contravention of his obligation under Article Two of the Constitution to take care that the laws be faithfully executed."
Biden has struggled to maintain law and order at the border since he took office last year. He reinstated the failed Obama-era "catch and release policy," letting illegal border crossers be freed from prison into the United States instead of Mexico while they wait for adjudication, which they almost never show up for. Biden recently reimposed the Trump-era "remain in Mexico" policy after the increasing lawlessness at the border.
Biden has also allegedly organized secret late night flights with planeloads of illegal migrant children, according to video surveillance and flight logs. Biden reportedly flies the children to remote areas and busses them into cities across the country to be resettled. According to Gov. Ron DeSantis, R-Fla., over 70 flights of smuggled children landed in Jacksonville alone.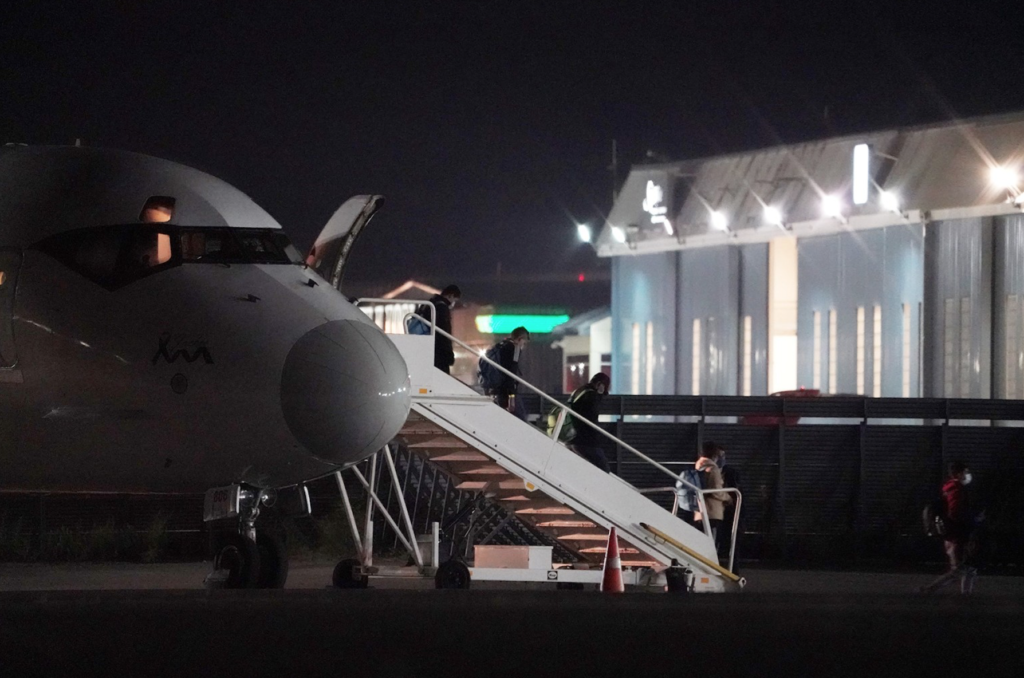 White House Press Secretary responded on Tuesday to Cruz's statements, telling Dallas Morning News's Todd Gillman that Cruz should work with Biden to fix the immigration crisis instead of "name-calling."
"Maybe Sen. Cruz can work with us on getting something done on comprehensive immigration reform and putting in place measures that will help make sure smart security is what we see at the border, taking a more humane approach to the border instead of name-calling, accusation calling, and making predictions of the future," said Psaki.
Several House Republicans filed articles of impeachment against Biden in September over his inept handling of the immigration crisis at the souther border, as well has his botched withdrawal of U.S. troops from Afghanistan.