Editors Note: "Today in History" articles are meant to inform readers of important moments from our history that should not be forgotten, but remembered.
On Aug. 30, 1967, the United States Senate confirmed Thurgood Marshall to the Supreme Court, making him the first African-American to ever serve on our nation's highest court.
Marshall graduated at the top of his class with a law degree from Howard University Law School. After graduation, he began his career by opening a law firm in Baltimore, Maryland.
Marshall's private practice secured legal victories in numerous cases. One of his biggest victories includes Murray v. Pearson, when he successfully sued the University of Maryland for denying a black applicant admission to law school due to their race.
Afterwards, Marshall began working for the National Association for the Advancement of Colored People (NAACP). He later became the chief of the NAACP Legal Defense and Educational Fund.
Marshall was recognized as one of the top attorneys in the United States after he won 29 of 32 cases he argued before the Supreme Court.
In 1961, President John F. Kennedy appointed Marshall to the U.S. Court of Appeals. In 1965, President Lyndon B. Johnson appointed him to be the first black Solicitor General.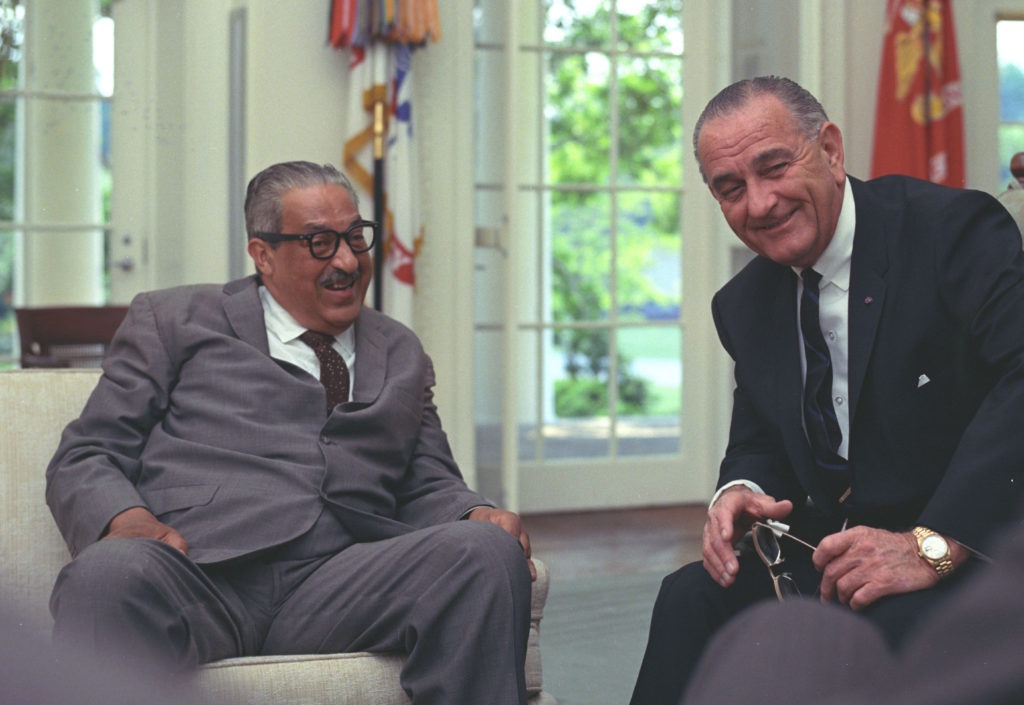 In June 1967, President Johnson appointed Marshall to the U.S. Supreme Court. Marshall was confirmed on Aug. 30, 1967 by a Senate vote of 69-11.
Marshall presided over several famous Supreme Court cases including Furman v. Georgia, Roe v. Wade, and the United States v. Nixon.
Marshall retired from the Supreme Court in 1991 due to his declining health. President George H.W. Bush appointed Clarence Thomas to fill Marshall's vacancy.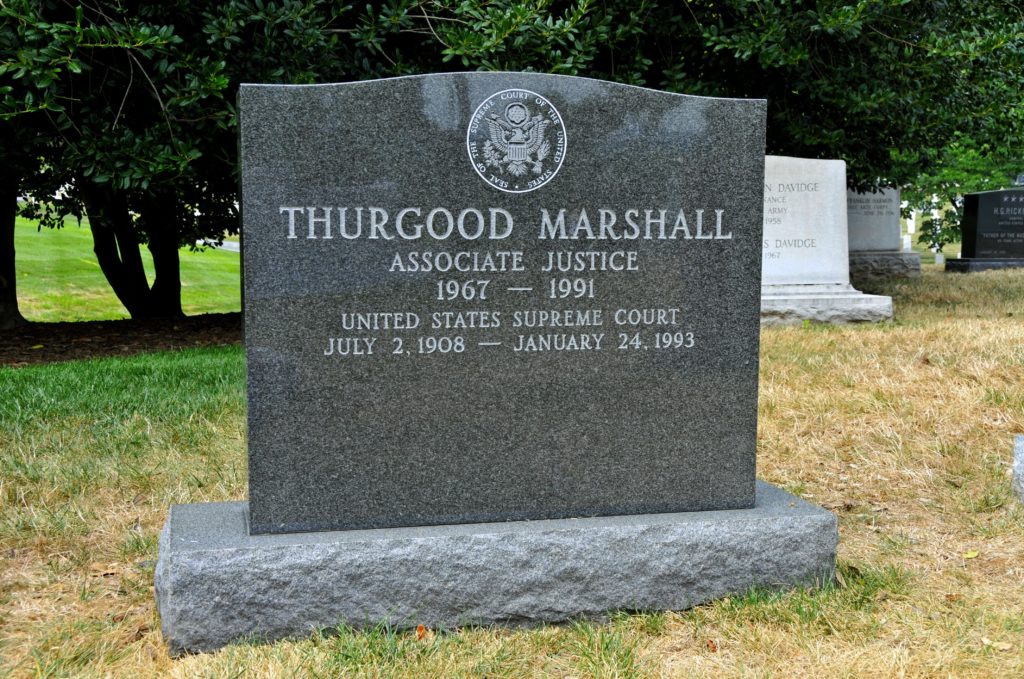 Thurgood Marshall passed away on Jan. 24, 1993 at age 84. He is buried at Arlington National Cemetery.