Photo: Alamy
Joe Biden's alleged ties to China have been a topic of concern since before he entered the White House, but now that China is setting up a base in Cuba, President Trump has gone full boar on the growing national security threat. 
In February, RSBN reported on the Biden administration's lack of action when a Chinese spy balloon was spotted flying in American air space. During that time frame, Chinese nationals were found at the border at an increased rate of 719 percent, per RSBN.
This came after the FBI revealed concerns regarding the presence of Chinese police stations being operated on American soil, via Reuters, and over a dozen people were charged in China espionage cases in 2022, according to Politico.
Before that, a University of Kansas professor was convicted of withholding Chinese ties and lying about them but recently received no jail time for these crimes, per Science Insider. In addition, a Harvard Professor and two Chinese nationals were charged for failing to disclose their China ties in 2020, via the DOJ.
The Wall Street Journal recently reported that China received permission to operate a spy base in Cuba.
The Trump campaign shared an interview with President Trump on Twitter Thursday in which he tore into the Biden administration regarding the situation.
He said, "It would have never happened. But if that did happen, I would say: you have 48 hours to get out and if you don't get out we will put sanctions and tariffs on China the likes of which no country has ever seen before."
President Trump also reminded Americans of Joe Biden's alleged ties to China through his son Hunter. He posted a controversial text used in the IRS whistleblower case to Truth Social.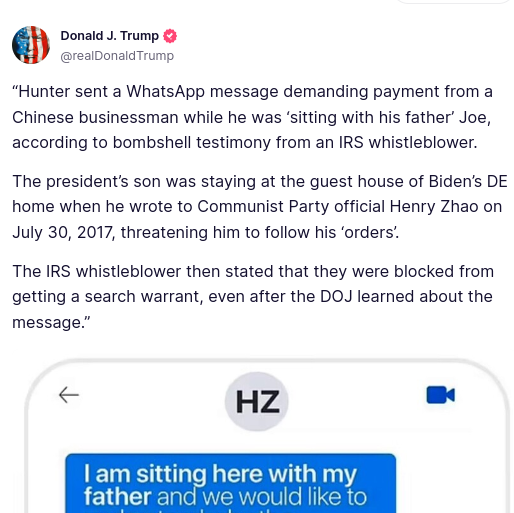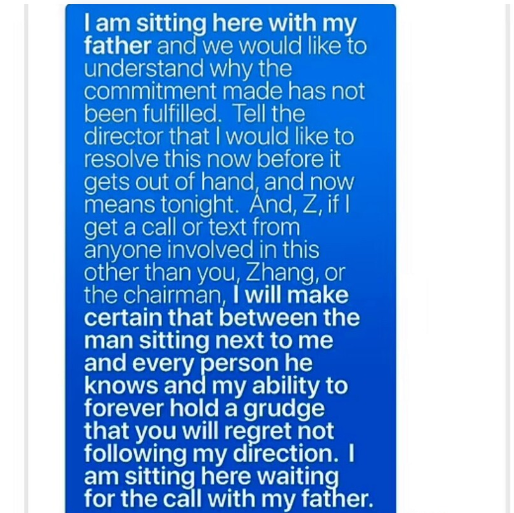 Friday morning, he also declared on Truth Social, "ZERO CHANCE THAT CHINA WOULD BE OPENING MILITARY FACILITIES IN CUBA IF I WERE PRESIDENT."