45th President Donald Trump encouraged former Congressman Sean Duffy, R-Wis., to run for governor of Wisconsin in 2022. Trump issued a statement on Saturday calling Duffy "fantastic" and "virtually unbeatable."
"Working hard to get very popular and capable Former Congressman Sean Duffy of Wisconsin to run for Governor. He would be fantastic!" said Trump.
"A champion athlete, Sean loves the people of Wisconsin, and would be virtually unbeatable. His wife, Rachel, is likewise an incredible person. They are both doing very well, so this would be a big sacrifice, but hopefully it will be a sacrifice that will be made for the Great State of Wisconsin and its wonderful, hardworking people. Run Sean, Run! (A little spin-off on the great Herschel Walker.)," the 45th president continued.
Duffy represented Wisconsin's 7th congressional district from 2011 to 2019, resigning to focus on his family after his infant daughter was diagnosed with a heart condition.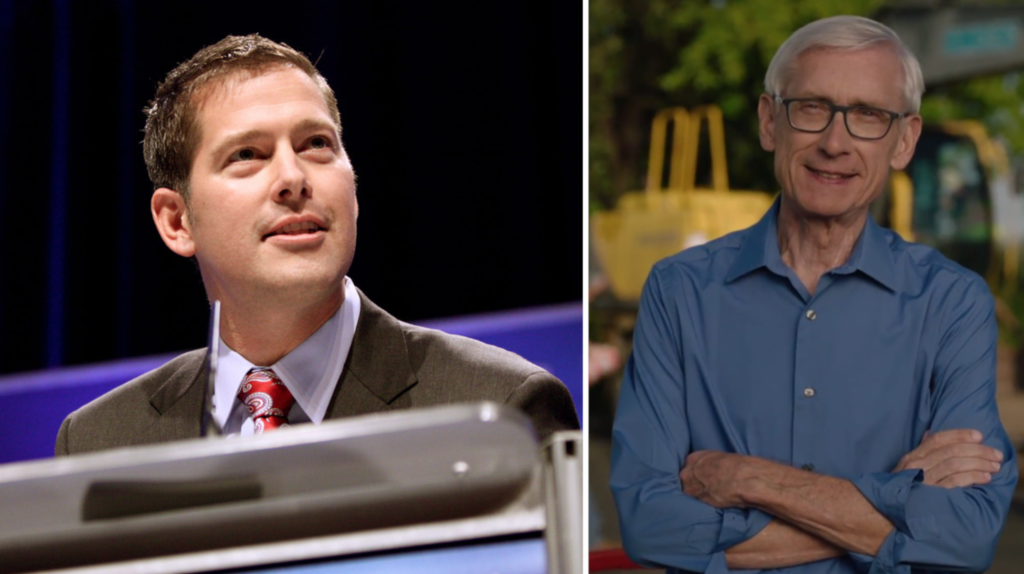 Duffy would face off against incumbent Democrat Gov. Tony Evers, who is up for re-election in 2022. Evers narrowly defeated former Republican Gov. Scott Walker in 2018, and is one of the most vulnerable governors running for re-election in 2022.
Evers has faced swift opposition from Republicans for implementing strict mask mandates for all residents in indoor settings, regardless of vaccination status. Evers also vetoed multiple election bills, including one that would have implemented voter ID requirements for confined voters, and a bill that aimed to prevent mass mail-in ballots from becoming a regular practice.
Duffy has not officially released his plans on a run for governor, however former Lieutenant Gov. Rebecca Kleefisch and businessman Jonathan Wichmann have already thrown their hats in the ring.