Photo: Alamy
Just a few days following President Trump's arraignment, his team reported a massive fundraising record.
The 45th president was successful in raising more than $6.6 million, according to an official statement his campaign issued on Wednesday.
The statement, which the president published on Truth Social, said that Trump has a "clear sign of steadfast support" after his campaign raised $2.1 million during the Bedminster event and more than $4.5 million through digital fundraising.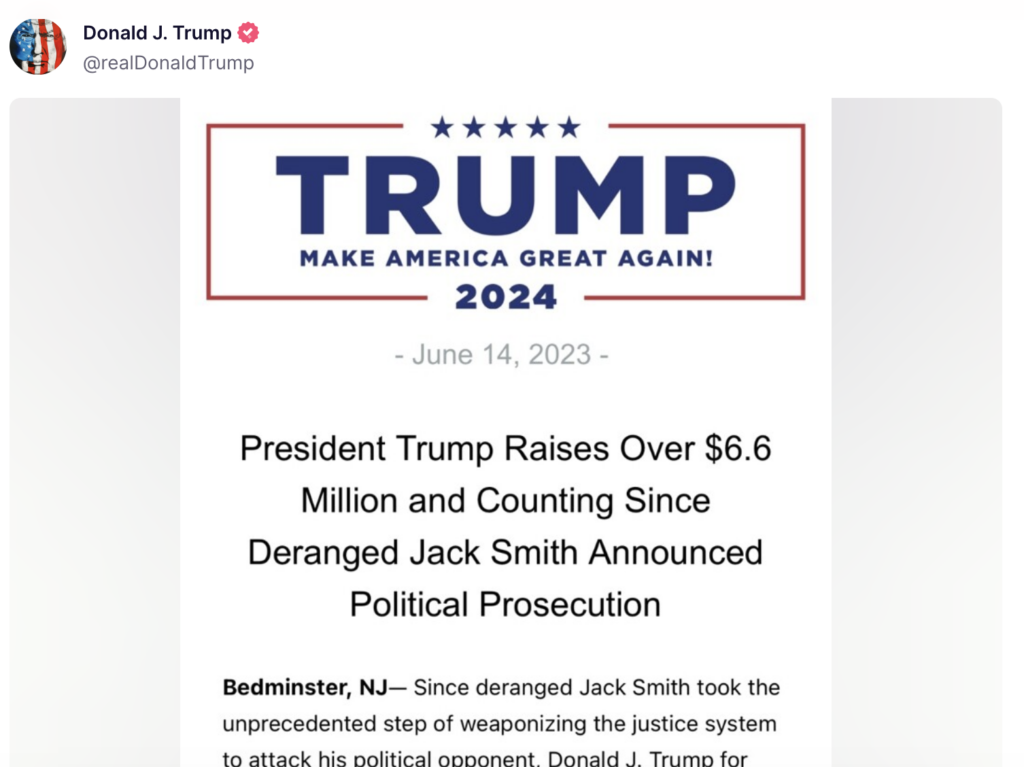 Following his court appearance in Miami, Florida, where he pleaded not guilty to felony charges brought by Smith, the head of the investigation into the allegedly "classified" documents taken from Mar-a-Lago last year, the president held a fundraiser at his Bedminster golf club in New Jersey.
President Trump was able to give the American people hope despite the legal and political shambles surrounding the indictment by promising supporters in New Jersey that his opponents "will fail and we will win BIGGER AND BETTER than ever before," according to RSBN.
In a second Truth Social post, the 45th president celebrated the success he has achieved since being arraigned.
"REALLY BIG FUNDRAISING, EVEN GREATER POLLS, SINCE THE RADICAL LEFT INDICTMENT HOAX WAS INITIATED BY THE MISFITS, MUTANTS, MARXISTS, & COMMUNISTS! THANK YOU !!!" the president wrote Wednesday.