Tucker Carlson has returned to delivering news to the people. On Tuesday evening, he dropped his first "Tucker on Twitter" episode and in less than 24 hours it had received over 70 million views with hundreds of thousands of likes, retweets, and comments.
Within his new segment, Tucker Carlson discussed the Kakhovka dam explosion and the mainstream media's questionable reports on the situation. He pointed out various inconsistencies in current American media talking points and even discussed recent news regarding the potential presence of extraterrestrial life.

Soon after the episode's release, Tucker Carlson trended on Twitter, along with #TuckerOnTwitter.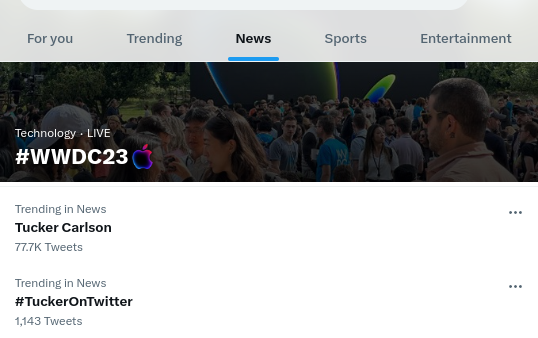 Journalist Christopher F. Rufio posted about the first episode, stating, "Yes, Tucker on Twitter!"
Political commentator Rogan O'Handley noted on his Twitter account, "Fox News fired Tucker because he spoke out against the Ukraine war to his 3+ million nightly viewers. They thought it would silence him […] But now he's on Twitter calling out Zelensky & Biden w/no filter."
Forbes reported that Fox News ratings were cut in half for Tucker Carlson's time slot after they fired him.
While his popularity on the network gained him a large audience, his viewership on Twitter tops previous audience numbers. According to Forbes, his top viewership when working for Fox News amounted to 3.5 million.
An estimated 1 million viewers refused to keep watching Fox News after they fired Tucker Carlson, according to NTD, and the 62 million views that Tucker on Twitter received outperformed expectations.
Twitter owner, Elon Musk, shared the first episode of Tucker on Twitter and offered encouragement for future Twitter news opportunities, stating, "Would be great to have shows from all parts of the political spectrum on this platform!"